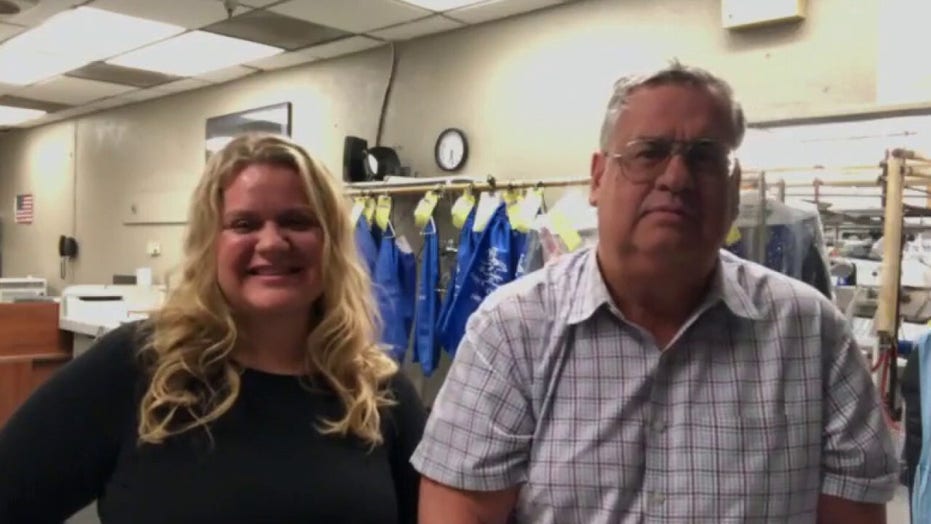 Arizona small business owner gets support from Barstool fund
Patty Redden discusses submitting her father's dry cleaning business to Dave Portnoy's fundraising effort with the nonprofit 30 Day Fund for small businesses impacted by COVID-19.
Arizona is seeing the highest rate of new coronavirus cases in the U.S., according to data compiled by the Centers for Disease Control and Prevention (CDC), which shows an average of 121.8 new illnesses per 100,000 people over the last seven days.
California is tracking second, with a rate of 97.1 per 100,000, followed by Tennessee, South Carolina, and then Kansas.
As of Sunday, the state's health department reported that just 7% of ICU beds remained available. At least 61% of the state's ICU resources are being used on COVID-19 patients, while an additional 32% are being used to care for non-COVID-19 patients.
In total, Arizona has seen more than 561,000 coronavirus cases, and over 9,000 deaths. According to its state health department, it's currently tracking a 12.6% positivity rate. Adults between the ages of 20 and 44 are seemingly transmitting the virus fastest in the state, accounting for nearly half of all cases.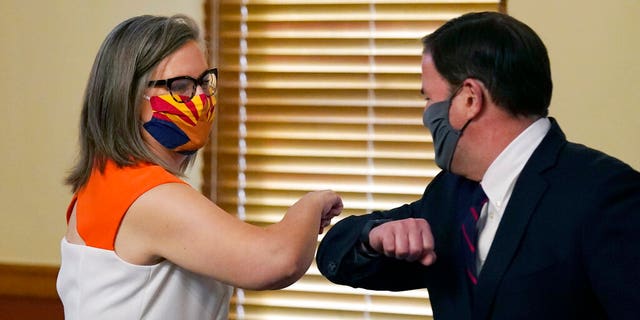 Arizona Secretary of State Katie Hobbs, left, and Arizona Gov. Doug Ducey bump elbows as they meet to certify the election results for federal, statewide, and legislative offices and statewide ballot measures at the official canvass at the Arizona Capitol Monday, Nov. 30, 2020.
"Any delay in the vaccine getting to Arizonans, any dose that sits in a freezer rather than reaching the arm of a health care worker or long-term care resident, carries too great a cost," Ducey's statement said. "This is a health emergency, and we all need all levels of government and our health system operating as such. Vaccines don't do any good sitting in a freezer."
Source: Read Full Article