A team of researchers at the Westmead Institute for Medical Research, in New South Wales, Australia, has established a technique for helping to improve transplant outcomes for patients with diabetes undergoing islet transplantation.
Image Credit: Image Point Fr/Shutterstock.com
The findings of their study, which they published in the scientific journal, PLOS ONE, last May, outlines how they developed a standardized method of taking measurements of the immune system's response to the transplanted cells, allowing medical professionals make more accurate predictions as to whether the cells will be rejected or not.
What the team achieved may be significant in advancing transplant procedures, helping to improve the overall success rate.
Developing a method of monitoring the immune system response
The Australian team set out to address a significant problem facing islet transplantations. In appropriate cases, people with type 1 diabetes may be offered this kind of transplantation, which involves beta cells from the pancreas of a donor being transplanted into the recipient, restoring their ability to produce insulin.
However, these transplant patients are vulnerable to suffering a rejection of the transplant, which occurs when the body's immune system sees the implanted cells as foreign invaders that need to be destroyed.
Current methods to prevent this from occurring include administering immunosuppressant medication to reduce the immune system's response. However, this method is not completely effective at eliminating rejections, and it carries serious potential side effects such as increased vulnerability to infections.
The purpose of the work carried out by the team at Westmead was to develop a method to help improve transplant success by minimizing rejections.
They looked to previous research as a starting point, back in 2013, an international team of researchers across institutions in Germany, France, and the US, discovered that particular profiling panels (sets of characteristics that are detected and measured) could be used with flow cytometers to observe immune cells involved with transplantation.
The team, therefore, aimed to establish a standardized method of flow cytometry to measure the immune response following a transplant by monitoring the immune cells existing within blood samples.
Developing a standard method of flow cytometry
Previously described in the research conducted in 2013, the team used the profiling panels as a starting point and developed their consistent method of using flow cytometry to measure immune-cell-count and analyze subsets of immune cells found in the blood samples of transplant patients. To achieve this, the team had to standardize numerous factors, including developing a protocol for how the samples should be handled, and how the instruments must be set up.
A reliable and effective method established
The resultant method was tested, and researchers considered that it was easy to use and successful at producing consistent results across multiple blood samples.
Further to this, the established method was of minimal invasiveness to patients, with just 1.5ml of blood required for viable samples.
Testing showed that the protocols they developed were reliable, effective, and suitable to be used in clinical settings.
Future directions
Following islet transplants, most patients will find that in the short term they do not suffer from rejection. However, this can give false hope, as in the long term the risk of rejection increases. It is this unpredictability that the method established by the Australian team will help.
With their method, medical professionals will be able to ascertain a clearer idea earlier on as to whether the patient is likely to suffer rejection or not.
Armed with this knowledge they can take steps to prevent and prepare for potential rejection, limiting the overall number of transplants that end in rejection.
Given that around 1.25 million Americans, both adults, and children, are currently diagnosed with type 1 diabetes, this research has the potential to improve healthcare for a significant number of people.
Donor islet transplants are becoming a more popular concept, partially because they are significantly cheaper than the alternative pancreas transplantation, costing under $100,000.
The next move will be to conduct further studies to analyze the effectiveness of the flow cytometry method on a larger scale.
Although researchers are already positive that the method will prove to be a significant breakthrough for the treatment of people with type 1 diabetes, helping to enhance their quality of life.
Currently, doctors have no way of telling them whether a patient will reject a transplant or not, the method established by this research is unique in its ability to make these predictions to help medical staff treat patients as individually as possible.
Sources:
Bottino, R., Knoll, M., Knoll, C., Bertera, S., and Trucco, M. (2018). The Future of Islet Transplantation Is Now. Frontiers in Medicine, 5. https://www.ncbi.nlm.nih.gov/pmc/articles/PMC6053495/#!po=68.6047
Jimenez Vera, E., Chew, Y., Nicholson, L., Burns, H., Anderson, P., Chen, H., Williams, L., Keung, K., Zanjani, N., Dervish, S., Patrick, E., Wang, X., Yi, S., Hawthorne, W., Alexander, S., O'Connell, P. and Hu, M. (2019). Standardization of flow cytometry for whole blood immunophenotyping of islet transplant and transplant clinical trial recipients. PLOS ONE, 14(5), p.e0217163. journals.plos.org/plosone/article?id=10.1371/journal.pone.0217163
Streitz, M., Miloud, T., Kapinsky, M., Reed, M., Magari, R., Geissler, E., Hutchinson, J., Vogt, K., Schlickeiser, S., Kverneland, A., Meisel, C., Volk, H. and Sawitzki, B. (2013). Standardization of whole blood immune phenotype monitoring for clinical trials: panels and methods from the ONE study. Transplantation Research, 2(1), p.17. transplantationresearch.biomedcentral.com/…/2047-1440-2-17
Further Reading
All Flow Cytometry Content
Flow Cytometry Methodology, Uses, and Data Analysis
Flow Cytometry Techniques used in Medicine and Research
Flow Cytometry History
Fluorescence-Activated Cell Sorting
More…
Last Updated: Jan 31, 2020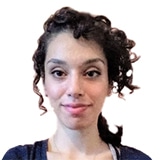 Written by
Hidaya Aliouche
Hidaya is a science communications enthusiast who has recently graduated and is embarking on a career in the science and medical copywriting. She has a B.Sc. in Biochemistry from The University of Manchester. She is passionate about writing and is particularly interested in microbiology, immunology, and biochemistry.
Source: Read Full Article