Scientists from the US and Germany have recently evaluated the efficacy of an mRNA-based coronavirus disease 2019 (COVID-19) vaccine candidate, CV07050101, in inducing humoral and cellular immune responses in non-human primates. The study reveals that prime-boost immunization with the vaccine candidate induces only limited immunity against severe acute respiratory syndrome coronavirus 2 (SARS-CoV-2). The study is currently available on the bioRxiv* preprint server.
Study:
Immunogenicity of low dose prime-boost vaccination of mRNA vaccine CV07050101 in non-human primates
. Image Credit: LookerStudio / Shutterstock
Background
SARS-CoV-2, the causative pathogen of COVID-19, is an enveloped RNA virus belonging to the human beta-coronavirus family. The spike glycoprotein on the viral surface binds to host cell angiotensin-converting enzyme 2 (ACE2) to initiate the viral entry process. Because of high immunogenicity, the spike protein is the main target of most of the vaccines and therapeutic antibodies that have been developed to control the COVID-19 pandemic.
Among currently available vaccines, two mRNA-based vaccines developed by Pfizer/BioNTech and Moderna have shown excellent efficacy in preventing SARS-CoV-2 infection and symptomatic COVID-19 in both clinical trials and real-world pandemic situations. In the current study, the scientists have investigated the immunogenicity of another mRNA-based vaccine, CV07050101, in non-human primates.
Study design
The CV07050101 is a lipid nanoparticle-formulated, mRNA-based vaccine developed by CureVac, which contains prefusion-stabilized full-length SARS-CoV-2 spike protein as an immunogen. The scientists have assessed vaccine efficacy in non-human primates (rhesus macaques) because of their close resemblance with humans.
A total of 12 seronegative rhesus macaques were selected for the study. Of them, six were intramuscularly immunized with two doses of the vaccine (4 µg per dose) at an interval of 28 days. The other six animals were injected with saline as a placebo dose. Blood samples were collected for serological analysis at baseline (before vaccination) and 14 days after each vaccine dose.
Important observations
Regarding safety assessment, no adverse events were observed in vaccinated animals. Moreover, all tested hematological (red blood cells, white blood cells, platelets, hemoglobin, hematocrit, etc.) and biochemical (blood glucose, urea, creatinine, bilirubin, calcium, albumin, alkaline phosphatase, etc.) parameters remained unchanged after vaccination.
Regarding vaccine immunogenicity, no detectable levels of spike-specific binding antibodies were observed 14 and 28 days after prime immunization. After 14 days of boost immunization, only lower levels of binding antibodies were detected in 4 out of six animals. In contrast, no spike-specific neutralizing antibodies were detected in animals even after boost immunization.
Similar to antibody response, no spike-specific T cell response was detected in animals 14 days after prime immunization. However, after 14 days of boost immunization, T cell response was detected in the same four animals that exhibited detectable antibody response post-boost immunization. Moreover, a correlation was observed between the spike-specific T cell response and binding antibody response.
Study significance
The study findings reveal that prime-boost immunization with the CV07050101 vaccine induces only limited immunity against SARS-CoV-2. The robustness of immune response induced by the CV07050101 vaccine is significantly lower than that elicited by other mRNA-based vaccines, including the BNT162b2 (Pfizer/BioNTech) and mRNA-1273 (Moderna) vaccines. According to the scientists, this difference could be due to the relatively lower amount of mRNA (4 µg) used in this study to vaccinate animals.
The CV07050101 vaccine is currently under investigation in human clinical trials. The trial data have demonstrated that the 12-µg prime-boost regimen of the vaccine is capable of inducing neutralizing antibody titers comparable to non-hospitalized COVID-19 patients. Moreover, in the phase I clinical trial, 66% of human volunteers immunized with 4µg of the vaccine have exhibited detectable neutralizing antibody titers.
Taken together, these observations indicate a dose-dependent alteration in the immunogenicity and SARS-CoV-2 neutralizing efficacy of the CV07050101 vaccine. A high vaccine dose of 12µg might be effective in providing protection against SARS-CoV-2 infection.
*Important notice
bioRxiv publishes preliminary scientific reports that are not peer-reviewed and, therefore, should not be regarded as conclusive, guide clinical practice/health-related behavior, or treated as established information.
Journal reference:
Doremalen N. 2021. Immunogenicity of low dose prime-boost vaccination of mRNA vaccine CV07050101 in non-human primates. BioRxiv. doi: https://doi.org/10.1101/2021.07.07.451505, https://www.biorxiv.org/content/10.1101/2021.07.07.451505v1.
Posted in: Medical Science News | Medical Research News | Disease/Infection News
Tags: ACE2, Albumin, Angiotensin, Angiotensin-Converting Enzyme 2, Antibodies, Antibody, Blood, Calcium, Cell, Clinical Trial, Coronavirus, Coronavirus Disease COVID-19, Creatinine, Efficacy, Enzyme, Glucose, Glycoprotein, Hemoglobin, Immune Response, immunity, Immunization, Nanoparticle, Pandemic, Pathogen, Phosphatase, Placebo, Platelets, Protein, Red Blood Cells, Respiratory, RNA, SARS, SARS-CoV-2, Severe Acute Respiratory, Severe Acute Respiratory Syndrome, Spike Protein, Syndrome, Vaccine, Virus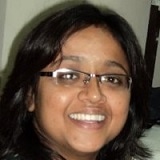 Written by
Dr. Sanchari Sinha Dutta
Dr. Sanchari Sinha Dutta is a science communicator who believes in spreading the power of science in every corner of the world. She has a Bachelor of Science (B.Sc.) degree and a Master's of Science (M.Sc.) in biology and human physiology. Following her Master's degree, Sanchari went on to study a Ph.D. in human physiology. She has authored more than 10 original research articles, all of which have been published in world renowned international journals.
Source: Read Full Article