Editor's note: This article describes a report produced through a partnership between Medscape and Walmart. Walmart was not involved in the writing of this article.
Primary care clinicians in rural America are most concerned about quality of care provided to patients, according to a new report. The issue was a bigger concern than access to care, especially for providers treating patients with chronic illnesses and those with mental health conditions.
A new survey of more than 10,000 primary care clinicians examined barriers to delivery of care from the viewpoint of clinicians in both rural and nonrural communities. The report, Health Care Professionals' Perspective on Healthcare in Rural America, was the result of a partnership between Medscape and Walmart.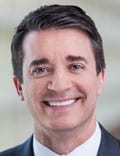 Dr John Whyte
John Whyte, MD, MPH, chief medical officer of WebMD, said it was "striking" that rural healthcare professionals were most concerned about quality. "It gives us a new perspective of where we need to focus — and that's quality."
Historically, access to care has been the biggest obstacle for providing healthcare to the estimated 60 million Americans living in rural areas. And, Whyte pointed out, these were the physicians saying the quality of care must improve.
More on Survey Methodology, Findings
Respondents were randomly invited by email to answer a brief online survey. Nearly half of respondents were primary care physicians, while the rest included physician assistants, nurse practitioners, registered nurses, pharmacists, and optometrists. Each provider saw a minimum of 10 patients weekly. Those who completed the survey received a gift card.
Roughly 30% of respondents said they practiced in rural areas and 70% worked in nonrural communities. Respondents were from all geographic regions of the United States. Work settings included hospitals, retail or grocery stores, pharmacies, and outpatient clinics, as well as academic medical centers, military facilities, and other government institutions.
Other key findings:
Fewer than 40% of rural providers rated the quality of specialty, urgent, and chronic care as high, compared with 62%, 57%, and 53% of nonrural providers, respectively, for the three areas.

Only 25% of rural providers said they believe their patients have reasonable access to mental or behavioral health services, compared with 43% of nonrural clinicians.

Whereas 45% of rural vs 60% of nonrural primary care providers said personal health technology for monitoring patients would be beneficial or very beneficial, 65% of rural vs 69% of nonrural thought remote monitoring would be beneficial or very beneficial. This finding also surprised Whyte, who said he would have expected providers would embrace the technologies. After all, he said, telehealth was originally designed for rural communities.
What's Needed?
Additional staff for team-based care, patient financial assistance, and community support systems all were mentioned by rural healthcare providers as ways to improve quality of care.
The best opportunities for improvement, the rural respondents said, is to build on existing approaches and devices, such as better medical equipment and more reliable internet services.
Community support systems such as programs to help patients outside the doctor's office would help, as would financial assistance for patients, the rural healthcare clinicians said.
Rural healthcare professionals said upgrading medical equipment and obtaining faster or more reliable internet service would help improve the quality of care they could deliver. Providers also reported needing more staff, community support, and financial assistance for patients.
The partnership provided an opportunity to get valuable input from providers, Whyte said, "and no one is really talking to providers." The information is crucial and the results will help drive improvement, he added.
As for what's next, Whyte said they are talking about how best to provide leadership: "We have this new insight; what do we do with it?"
Origins of the Partnership
Cheryl Pegus, MD, MPH, executive vice president of Walmart Health & Wellness, and Whyte have worked together previously on projects like one that targeted raising awareness about HIV and access to care for young Black men.
"We've always had that common interest" in addressing disparities, Whyte said. When the two leaders began talking about rural health care, Whyte noted that Medscape had the potential to survey large numbers of physicians and others who practice in both rural and nonrural settings.
Roughly 90% of the US population lives within 10 miles of a Walmart and 4000 of the company's stores are located in medically underserved areas, as designated by the Health Resources and Service Administration.
The company has also increasingly become involved in delivering direct care to customers. The retail giant launched in 2019 the first Walmart Health, a one-stop shop for many care needs that provides services like physicals, wellness checks, sick and injured visits, dental checkups, optometry, labs, and x-rays. The company now has 24 such facilities in four states: Arkansas, Florida, Georgia, and Illinois.
Walmart has drawn criticism from healthcare industry consultants who call the new venture a "threat" to traditional healthcare providers and predict the company will employ lower cost clinicians such as nurses and others to reduce care costs. However, Whyte said the company fills an important unmet need and brings overdue attention to rural healthcare.
"The remedy is not to provide none," he said. "The remedy is to provide the best care you can in the community with the providers you have."
"Patients want to be cared for by people they know and trust, who are from their communities and who understand their local challenges and needs," Pegus said. "What we learned in our rural HCP study with Medscape is that the unique needs in rural America are known by the healthcare professionals in these communities, and their input before policy changes are implemented is essential. We are partnering in all the communities we serve to fill care gaps, community by community, to deliver quality healthcare, including programs to support social determinants of health such as food insecurity, maternal and infant health, diabetes and hypertension solutions to improve health outcomes."
Country Doc, City Doc
Although the survey is not necessarily a representative sample of rural clinicians, the results presented align with other research, said Yalda Jabbarpour, MD, medical director of the Robert Graham Center, a primary care research group in Washington, DC. "The gap in healthcare access and quality reported by clinicians in rural areas is not surprising, but it emphasizes the point that we need to double down on our efforts" to narrow the divide between rural and urban care," she said.
Japparpour also pointed out that the gap in opinion between rural and nonrural providers was narrower for primary care physicians than for specialty and hospital physicians.
Although 76% of rural primary care clinicians rated care as accessible or very accessible, 84% of nonrural clinicians did so. And whereas 63% of rural primary care clinicians said quality of care was excellent, 69% of nonrural clinicians held the same view.
Many studies have shown that primary care specialists, particularly family physicians, are the predominant clinician workforce in rural America.
"They help fill this specialist and mental health gap that the report highlights given their broad and extensive training," Jabbarpour told Medscape. "But the report also underscores the importance of having a primary care clinician base that has had rigorous training and can function independently to fill in the gaps of mental health care, maternity care, and care of the complicated patients with multiple chronic conditions."
The challenges clinicians face practicing in rural areas have not changed much in recent years, she added. "The same issues that existed for rural clinicians 5 or 10 years ago, exist today."
Walmart & Medscape: "Health Care Professionals' Perspectives on Healthcare in Rural America." June, 2022.
Kathleen Doheny is a freelance journalist in Los Angeles. Follow her on Twitter: @DohenyKathleen
For more news, follow Medscape on Facebook, Twitter, Instagram, YouTube, and LinkedIn
Source: Read Full Article