Any unusual life-altering complication of the human body affecting a small number of people is classified as a rare disease (RD). These diseases are complex and possess a significant challenge both in terms of diagnosis and management. The field of rare diseases is constantly evolving.
A plethora of rare conditions are constantly being added to the already existing pool of rare complications. Due to this, clinicians and researchers across the globe are working tirelessly to create better management and therapeutic approaches for the patients.
Image Credit: valiantsin suprunovich/Shutterstock.com
Rare Disease (Looking Deeper)
Compared to the innumerable number of patients affected by prevalent diseases like diabetes, heart diseases, etc., a rare disease has a limited number of patients. So far, about 5000-8000 unique, rare diseases have been described. Rare diseases affect approximately 400 to 700 million individuals globally, making them a global healthcare issue.
An RD affects around 60 million individuals in the United States and the European Union. The number of RDs is currently estimated to be in the thousands. These conditions are frequently significant, harm one's quality of life, and can even be fatal. Most RDs have a genetic component, with 72–80 % of these disorders having a gene or genes identified.
They are usually defined by their low frequency, measured in terms of prevalence or incidence within a country or geographical region. In the medical literature, five novels RDs are characterized on average every week. According to a global study of RD terminology, 58% of definitions contained a prevalence criterion, with a global average of 40 cases per 100,000 persons.
According to the European Medicines Agency or EMA, rare diseases can be described as a medical condition with a prevalence of fewer than 5 patients in 10,000 people. The research and clinical development surrounding rare diseases are escalating at a positive rate. However, there is a lot more to explore and understand.
The Various Challenges
RDs encompass a wide range of disorders and clinical manifestations, however, the vast majority of RDs afflict children and are chronic and life-threatening. The majority of rare diseases aren't curable, with only a few having efficient available therapies. The recognition and diagnosis of RDs present several interrelated issues. They significantly impact the quality of epidemiologic and clinical investigations and complicate the definition of unmet patient requirements, safety, possible efficacy, effectiveness, and value of RD treatments.
Inadequate awareness and knowledge of RDs can lead to misdiagnosis and a delay in receiving a definitive diagnosis. Patients who are unfamiliar with relevant signs and symptoms may fail to seek medical help when necessary. Similarly, professionals may misdiagnose the disease or mistake symptoms for those of more frequent diseases with which they are more familiar. The comparability of data from epidemiologic and clinical investigations may be significantly limited if we don't fully grasp the disease and its cause.
Click here to read about the importance of research into rare diseases.
Heterogeneity in pathogenesis, presentation of signs and symptoms, disease severity, and development might make it difficult to characterize a rare disease in clinical research and detect it in ordinary clinical practice, leading to misdiagnosis and underestimating of genuine disease frequency.
In patients with pathognomic clinical characteristics, diagnosing an RD may be simple. Diagnostic certainty, on the other hand, might be a challenge due to the variety of many RDs and the difficulty in correctly interpreting sophisticated investigative testing methods.
Misdiagnoses are widespread as a result of the aforementioned issues, which can lead to ineffective therapy. Such medication may not only cause adverse effects, but it may also hide signs of the underlying problem, delaying the accurate diagnosis and beginning of suitable treatment even longer. An RD's occurrence varies by geography and country, ranging from dense clustering in certain areas to vast distribution in others. In the situation of prevalence heterogeneity, prevalence statistics from epidemiologic studies undertaken in a specific region may be incorrectly extrapolated to larger geography.
Overcoming the hurdles
Rare disease research has received a great deal of attention in recent decades. It is primarily due to legislation designed to make it easier for patients to have access to effective treatments by rewarding pharmaceutical and biotechnology companies to develop novel medications that would otherwise be unprofitable. In the field of rare diseases, there has also been a remarkable increase in social awareness and worldwide connectedness. Several groups are forming to provide information to the general public and to educate them about uncommon diseases.
As a result, governments all over the world have realized the importance of enacting laws and regulations to encourage the development of new and novel technology for the treatment of RDs. The detection of RDs has improved due to advancements in molecular genetics, disease pathophysiology, and medical technology. They've also aided researchers in figuring out how to improve the diagnosis, prognosis, treatment for rare diseases and precisely subclassify common diseases into groups of RDs with different characteristics.
Patient Registries for Rare Diseases: A Goldmine
Patient registries are a valuable instrument in the field of rare diseases (RD) that aids clinical research, promotes the development of appropriate clinical trials, improves patient care, and supports healthcare administration. They create a critical information infrastructure that supports the work of European Reference Networks (ERNs) on rare diseases.
There has been a significant expansion of RD registries in recent years, necessitating the development of guidance for the basic requirements, recommendations, and standards required to maintain a high-quality registry. Several such registries have been formed in recent years including, the Registry for Neuromuscular Disease, Central Registry of Rare Diseases (CRRD), Ataxia-Telangiectasia International Registry, EHDN: registry of juvenile Huntington's disease, and EUROCARE CF: European cystic fibrosis registry.
The Rare Diseases Registry Program (RaDaR) website was developed in 2021 by NCATS to give the rare disease community free and easily available instructions on how to set up and manage high-quality registries. RaDaR will be a dynamic website. In a staged approach, NCATS staff will continue to add new instructions, best practices, testimonials, and other resources from the rare disease community to the site. Although the researchers exploring the area of rare diseases have achieved significantly, we still have a long road ahead of us.
References:
Navarrete-Opazo, A. A., Singh, M., Tisdale, A., Cutillo, C. M., & Garrison, S. R. (2021). Can you hear us now? The impact of health-care utilization by rare disease patients in the United States. Genetics in medicine: official journal of the American College of Medical Genetics, 23(11), 2194–2201. https://doi.org/10.1038/s41436-021-01241-7
Nestler-Parr, S., Korchagina, D., Toumi, M., Pashos, C. L., Blanchette, C., Molsen, E., Morel, T., Simoens, S., Kaló, Z., Gatermann, R., & Redekop, W. (2018). Challenges in Research and Health Technology Assessment of Rare Disease Technologies: Report of the ISPOR Rare Disease Special Interest Group. Value in health: the journal of the International Society for Pharmacoeconomics and Outcomes Research, 21(5), 493–500. https://doi.org/10.1016/j.jval.2018.03.004
Kodra, Y., Weinbach, J., Posada-de-la-Paz, M., Coi, A., Lemonnier, S. L., van Enckevort, D., Roos, M., Jacobsen, A., Cornet, R., Ahmed, S. F., Bros-Facer, V., Popa, V., Van Meel, M., Renault, D., von Gizycki, R., Santoro, M., Landais, P., Torreri, P., Carta, C., Mascalzoni, D., … Taruscio, D. (2018). Recommendations for Improving the Quality of Rare Disease Registries. International journal of environmental research and public health, 15(8), 1644. https://doi.org/10.3390/ijerph15081644
Richter, T., Nestler-Parr, S., Babela, R., Khan, Z. M., Tesoro, T., Molsen, E., Hughes, D. A., & International Society for Pharmacoeconomics and Outcomes Research Rare Disease Special Interest Group (2015). Rare Disease Terminology and Definitions-A Systematic Global Review: Report of the ISPOR Rare Disease Special Interest Group. Value in healt : the journal of the International Society for Pharmacoeconomics and Outcomes Research, 18(6), 906–914. https://doi.org/10.1016/j.jval.2015.05.008
Griggs, R. C., Batshaw, M., Dunkle, M., Gopal-Srivastava, R., Kaye, E., Krischer, J., Nguyen, T., Paulus, K., Merkel, P. A., & Rare Diseases Clinical Research Network (2009). Clinical research for rare disease: opportunities, challenges, and solutions. Molecular genetics and metabolism, 96(1), 20–26. https://doi.org/10.1016/j.ymgme.2008.10.003
RaDaR. [Online] National Center for Advancing Translational Sciences. Available at: https://ncats.nih.gov/radar
Further Reading
All Rare Disease Content
Teaching old drugs new tricks – drug repurposing for rare diseases
What is Agnosia?
What is Ameloblastoma?
What is Apert Syndrome?
More…
Last Updated: Feb 15, 2022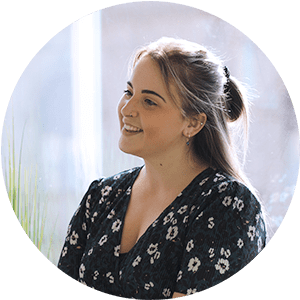 Written by
Emily Henderson
During her time at AZoNetwork, Emily has interviewed over 200 leading experts in all areas of science and healthcare including the World Health Organization and the United Nations. She loves being at the forefront of exciting new research and sharing science stories with thought leaders all over the world.
Source: Read Full Article