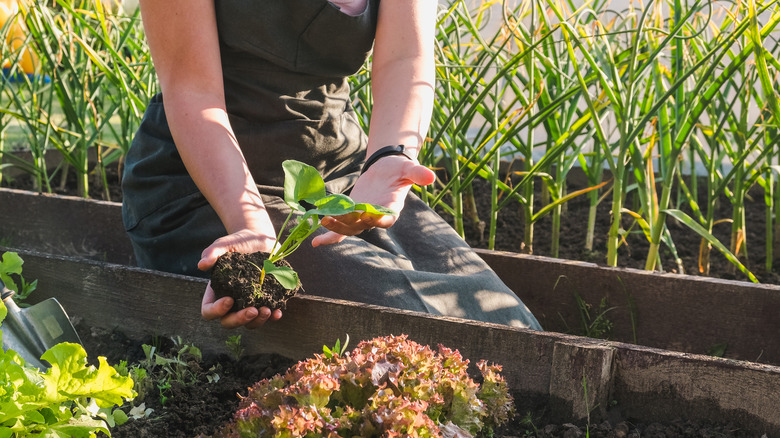 There's something so satisfying about harvesting your own food from your own garden or looking out over a pretty garden full of flowers you planted yourself. Even if you're not a green thumb, here's what to know to find plants that will do well in your garden.
First things first is determining your growing zone. For the U.S., the USDA has a Plant Hardiness Zone Map that helps you know what will do well in your region; from 1a to 13b, it groups areas based on average annual minimum winter temperature. Don't waste your time and money on a plant that won't do well in your hardiness zone if you can't bring your plants inside for the winter.
You'll also need to know how much sun you get in your garden, since the health of many plants depends on whether the area gets full sun, partial sun, or shade (from Southern Living Plants). And if you choose perennials, as compared to annuals which have to be replanted each year, you can buy the plant once and it will keep growing. 
Since everyone is in a different zone and may have different sun exposures, these recommendations may not be perfect for you, but these are some plants that should keep growing strong in your garden with little effort.
Get flowers year after year with lavender, daylilies, and peonies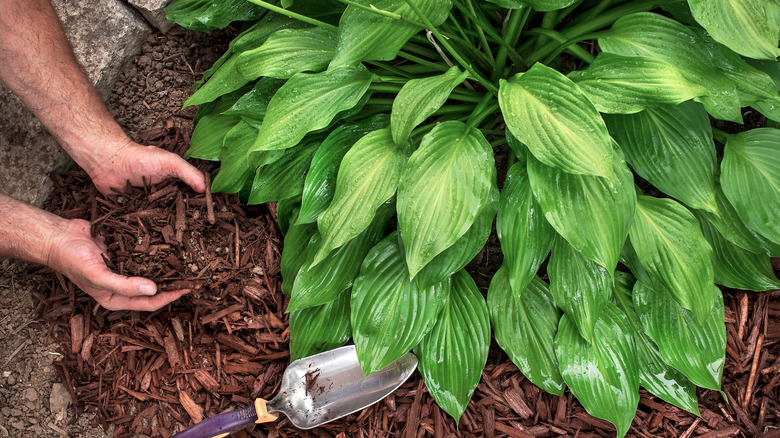 Lavender will give you fragrant blooms each year, and they're a good companion plant for roses and a good deer deterrent as well as being drought-tolerant once they're established (via Spruce). Daylilies, meanwhile, will bloom year after year in full sun or partial shade, and they come in a variety of colors (per BHG). Peonies are another colorful choice for many climates, and they can live up to 100+ years if cared for (via Country Living). Coneflowers, aka echinacea, are drought tolerant and also help attract butterflies and bees to your garden (from The Gardening Cook).
For full foliage, you can't go wrong with hostas. They're shade tolerant, and they come in a wide variety of colors and sizes (via BHG).
In terms of your vegetable garden, horticulturists have categories: hardy, which means they can withstand heavy frost and temps down to below 28 degrees F; and semi-hardy, which means they can withstand temps down to around 28 to 32 degrees F (via Oregon State University). According to Miracle-Gro, some hardy vegetables are broccoli, cabbage, brussels sprouts, kale, spinach, and radishes. Semi-hardy veggies include carrots, beets, Swiss chard, cauliflower, potatoes, and celery.
Source: Read Full Article