In December 2019, a novel coronavirus was reported from the Wuhan province of China which, subsequently, spread rapidly across the world. The World Health Organization declared the outbreak to be a pandemic, which is now known as the coronavirus disease 2019 (COVID-19) pandemic. The causal agent has been characterized as an RNA virus, namely, severe acute respiratory syndrome coronavirus 2 (SARS-CoV-2).
Background
Since the beginning of this pandemic, several SARS-CoV-2 variants have emerged due to mutations. Some variants, especially those belonging to the category of variants of concern (VOC), are more virulent and transmissible compared to the original strain, and some can also evade the immune protection induced via COVID-19 vaccination or natural infection. SARS-CoV-2 variants have caused distinct epidemics, either successive or superimposed.
Previous studies have indicated that the origin of these variants was mostly after their introduction from abroad. A new variant could also be introduced by mink. These observations were based on genotyping samples obtained from 40,000 COVID-19 patients using the next-generation sequencing (NGS) method. Scientists have also conducted multiple real-time reverse transcription PCR (qPCR) tests specific to each variant to determine its transmission characteristics.
A new study, published on the medRxiv* preprint server, has described the emergence of another new SARS-CoV-2 variant from south-eastern France with Cameroonian origin.
The emergence of a New SARS-CoV-2 Variant-IHU
Researchers have reported that the index case was an adult with COVID-19 infection and his diagnosis was confirmed by qPCR, using a nasopharyngeal sample collected around the middle of November 2021. He was vaccinated against SARS-CoV-2 infection and developed mild respiratory symptoms within three days of returning from Cameroon. He was diagnosed with COVID-19 within a day of experiencing respiratory symptoms. Scientists detected a new pattern of mutations, i.e., an atypical combination with L452R-negative, E484K-positive, and E484Q-negative mutations, which was not similar to the Delta variant (dominating circulating strain) or other SARS-CoV-2 variants. Interestingly, respiratory samples collected from seven other SARS-CoV-2 infected patients residing in the same geographical area showed a similar combination of mutations screened by qPCR.
For further analysis, these samples were sent to the university hospital institute Méditerranée Infection for SARS-CoV-2 genome sequencing. The genomic analysis revealed the presence of forty-six nucleotide substitutions and thirty-seven deletions. Researchers further reported the presence of fourteen amino acid substitutions and nine amino acid deletions located in the spike protein. Some of the mutation combinations were found to be similar to other SARS-CoV-2 variants, for instance, substitutions N501Y and E484K were combined, which is similar to Beta, Gamma, Theta and Omicron variants. Similarly, the presence of substitution F490S was similar to the Lambda variant, and substitution P681H was similar to the Lambda and Omicron variants.
In addition to spike protein, mutations also occurred in other structural proteins, i.e., two substitutions in the nucleocapsid protein and one in the membrane protein. In the context of non-structural proteins, scientists observed one substitution in RNA-dependent RNA polymerase proteins, i.e., Nsp2, Nsp3, Nsp4, Nsp6, Nsp12, and helicase (Nsp13). Additionally, two substitutions were found in Nsp14 (3'- 5'exonuclease), four substitutions in Nsp8, and three deletions in Nsp6. Amino acid changes were also reported in regulatory proteins, i.e., four substitutions in ORF3a, one in ORF9b, and one in ORF8.
After primary analysis, Pangolin characterized this strain to B.1.640 lineage. Later, researchers placed this genome as an outgroup of the B.1.640 lineage which corresponds to a variant that was first identified in France in April 2021, in Indonesia in August 2021, and in the Republic of the Congo (Brazzaville) in September 2021. Several COVID-19 cases of this lineage were also reported from Brittany, France around mid-October 2021. However, both the lineages differ by seven mutations, twenty-five nucleotide substitutions, and thirty-three nucleotide deletions.
After studying the genomic similarities and dissimilarities, and mutation patterns, scientists reported the emergence of a new SARS-CoV-2 variant and named it "IHU". Phylogenetic analysis revealed that IHU and B.1.640 are closely related but comprise two divergent branches. Researchers observed that the index case was possibly infected with the IHU variant during his stay in Cameroon, but none of the sequences available in GISAID, among genomes from this country, matched or belonged to the B.1.640.1 or B.1.640.2 lineages. All IHU variant positive samples exhibited similar patterns of mutation combinations in the spike region.
Conclusion
The authors highlighted the unpredictability of the emergence of new SARS-CoV-2 variants. Additionally, they pointed out the higher possibility of the introduction of a new variant from abroad, which may spread rapidly in a new geographical area. Scientists have emphasized the importance of genomic surveillance of SARS-CoV-2 which has been implemented at a country-level in France since the summer of 2020.
This study has described the emergence of a new SARS-CoV-2 variant and named it IHU. However, researchers stated that it is still early to speculate on the IHU variants as the number of cases is extremely low.
*Important notice
medRxiv publishes preliminary scientific reports that are not peer-reviewed and, therefore, should not be regarded as conclusive, guide clinical practice/health-related behavior, or treated as established information.
Journal reference:
Colson, C. et al. (2022). Emergence in Southern France of a new SARS-CoV-2 variant of probably Cameroonian origin harbouring both substitutions N501Y and E484K in the spike protein. medRxiv. doi: https://doi.org/10.1101/2021.12.24.21268174 https://www.medrxiv.org/content/10.1101/2021.12.24.21268174v1
Posted in: Medical Science News | Medical Research News | Disease/Infection News
Tags: Amino Acid, Coronavirus, Coronavirus Disease COVID-19, covid-19, Exonuclease, Genome, Genomic, Genotyping, Helicase, Hospital, Membrane, Mutation, Nasopharyngeal, Nucleotide, Omicron, Pandemic, Polymerase, Protein, Respiratory, RNA, SARS, SARS-CoV-2, Severe Acute Respiratory, Severe Acute Respiratory Syndrome, Spike Protein, Syndrome, Transcription, Virus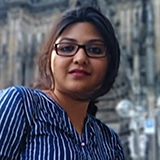 Written by
Dr. Priyom Bose
Priyom holds a Ph.D. in Plant Biology and Biotechnology from the University of Madras, India. She is an active researcher and an experienced science writer. Priyom has also co-authored several original research articles that have been published in reputed peer-reviewed journals. She is also an avid reader and an amateur photographer.
Source: Read Full Article