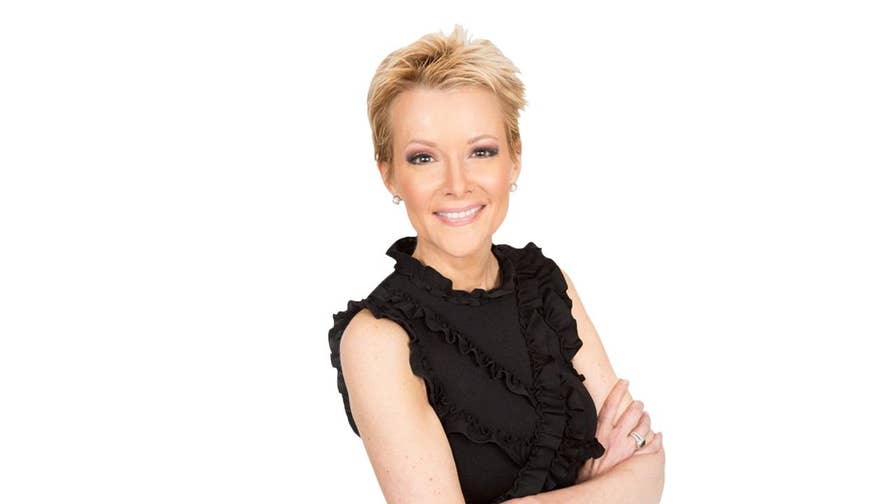 Fox Business' Gerri Willis leads the fight against breast cancer
Fox Business' Gerri Willis was diagnosed with stage 3 lobular breast cancer in April 2016. Today, she's leading the fight against breast cancer and raising awareness at the Susan G. Komen Greater NYC Race for the Cure.
Fox Business anchor Gerri Willis will lead the charge for her network on Sunday as thousands take to the street for the 2018 Susan G. Komen Greater NYC Race for the Cure. It's the event's 28th year running, and the second for Willis, who was diagnosed with stage 3 lobular breast cancer in April 2016.
"For so many people who do this race, they feel the power, the support," Willis told Fox News. "Especially if you're in treatment, or a survivor, to know that so many people come out to do this race it's like having a warm embrace – the feeling is so great and for that reason, it's transformative."
Willis, who will be joined by about 50 Fox Network colleagues for the 5K run/walk – including Cheryl Casone, Liz Claman and Martha MacCallum – said that having support is one of the most crucial components to fighting cancer.
"I was in treatment for nine months, and being alone is a disaster," she said. "You need people around you – you need other breast cancer people with you to give you ideas and suggestions to survive the treatment."
Willis said her diagnosis helped her connect with her husband and family in ways that she had been missing out on previously. She also shared that once she went public with the news, people started reaching out with suggestions on how to get through treatments, including a colleague who works on Fox News' "The Five" who shared with her a way to save your nails from being damaged by chemotherapy.
Willis pictured with members of "Team Gerri" at last year's race.
(Gerri Willis)
"I did it, and I was fine," she said. "It takes other people to talk to and engage with – that's what this event is about. Last year [Susan G. Komen] raised around $2.5 million, and hopefully it's even better this year – but [connecting with others] is what it's all about."
The Susan G. Komen 2018 Impact Award winner underwent a mastectomy of her right breast, four months of chemotherapy, breast reconstruction surgery and five weeks of daily radiation before being declared cancer-free. But before all of that she had to actually accept that she had cancer.
"I wasn't prepared for it," she said. "I couldn't embrace it for a long time."
Willis said that when she finally did, about three rounds into her eight rounds of chemotherapy, she realized that she herself, in addition to medicines and her oncologists, was going to play a major role in how her story would turn out.
"Suddenly it occurred to me; this can be your best day of treatment, or your worst – it's your choice," she said. "You have to participate. You have to be part of getting better. You are actually part of the cure, you're a part of the solution."
In that sense, the "Rich is Not a Four-Letter Word" author said she feels a sense of duty to help others understand the importance of going for mammograms and speaking up about their symptoms. She also said that because of the support she received from Fox and her viewers during her treatment, she felt a sense of duty to bring her message to the national stage.
"I knew I was in a position to make a difference," she said. "Whatever little bit I could do could help someone and it makes me so happy to do that. I got so much support from [viewers] that I feel like I owed it to them too."
Part of that comeback included ditching her wig in favor of a new, shorter hairstyle while on "Kennedy." Willis said that she had gone on-air a few times with the wig, but hated it and had been feeling like it wasn't true to her identity anymore. It took having a conversation with one of the hair and makeup stylists at Fox that pushed her to ditch it for good.
"One of the women who actually makes wigs and sells them, she said 'If you don't go on-air with your hair super short, you're not committed. You're just not committed to telling your story,' and I finally decided, 'She's right. And this is who I am and I'm going to be that person and that's fine.' Which is a reason why I haven't actually grown it back out."
To join Willis on Sunday, or to donate to the "Team Gerri" fundraising page, click here.
Source: Read Full Article