Health News
How the COVID-19 pandemic affected health behaviors among minority communities
Health behaviors significantly changed throughout the coronavirus disease 2019 (COVID-19) pandemic. While many studies have assessed the impacts of health behaviors during the pandemic, there remains a lack of research on the changes in health behaviors in Black, Asian, and Minority Ethnic (BAME) communities.
In a recent review published in BMC Public Health, researchers classify and evaluate the effects of the COVID-19 pandemic on these communities in the United Kingdom, which research suggests have been disproportionately affected by COVID-19. BAME individuals were found to have lower physical activity, lower alcohol consumption, and more drastic changes in good food and hygiene choices than their White-British counterparts following the pandemic.
Study: The impact of COVID-19 on the changes in health behaviours among Black, Asian and Minority Ethnic (BAME) communities in the United Kingdom (UK): a scoping review. Image Credit: Lomb / Shutterstock.com
Health behaviors and COVID-19
Health behaviors are any actions or habits of an individual that impact their health or mortality. These include sleep patterns, diet choices, healthcare-seeking behaviors, intoxicant consumption, and sedentary behaviors.
The World Health Organisation (WHO) has attributed the maintenance of good health behaviors as a significant deterrent to non-communicable diseases, especially cardiovascular diseases.
The COVID-19 pandemic led to the implementation of lockdowns and social distancing measures, which radically altered lifestyles and, in turn, health behaviors. Research has shown that the duration of the pandemic, especially the lockdowns imposed between March and November 2020, induced substantial changes in physical activity levels, dietary choices, and tobacco and alcohol consumption. Work from home (WFH) resulted in a significant increase in sedentary lifestyles, such as prolonged sitting in front of a computer or television screen.
Lack of physical exercise and sedentary lifestyles are independent predictors of cardiovascular health. The interplay of other harmful lifestyle choices, including the association of tobacco consumption with alcohol and poor dietary choices, further compounds the impacts of a global increase in these behaviors during COVID-19.
While several studies have evaluated the effects of COVID-19 on health behaviors, representation from BAME communities has been largely lacking. To date, only one study has focused on the group, with few other studies including BAME cohorts alongside other ethnic groups.
Other studies have implied that the BAME community might have responded differently to COVID-19 stressors as compared to White people, with one study reporting BAME individuals as less likely to take a COVID-19 vaccine than their White counterparts. This presents a need to evaluate the impacts of the pandemic on other health behaviors of these minorities.
About the study
In the present study, researchers reviewed available literature on the effects of COVID-19 on BAME communities in the U.K. A scoping review differs from a typical systematic one, as the former presents an overview of a potentially large and diverse body of literature on a broad topic. The dearth of research into BAME communities in the U.K. necessitated this approach.
What are the COVID-19 related health behaviour changes among BAME communities in the UK?"
Researchers began by combining search terms, including BAME and COVID-19, with Boolean operators to query 16 digital publication databases. Between July 2020 and August 2021, a total of 2,160 publications were identified.
Duplicate removal, and rounds of title, abstract, and full-text screening narrowed the dataset to four papers meeting the authors' inclusion criteria. Of these, only one publication focused on BAME communities, while the others included BAME individuals in more ethnically diverse cohorts.
Data was extracted from these studies using the Cochrane data extraction method. Data included study date, methods, sampling design, study outcomes, particularly health behavior changes, and any bias identified. This data was analyzed using the descriptive-analytical narrative method.
Study findings
All four studies included in the final analyses were published in 2021 but differed significantly in their methodology, as only one of the four studies was qualitative, whereas the others were quantitative. Sample sizes depicted similar differences, with the smallest sample cohort being 47 and the largest was 30,375.
A commonality between the reviewed studies is that all data was collected remotely through Skype, ZOOM, and Microsoft Teams. Likewise, all studies reported statistically significant changes in health behaviors across ethnicities.
The included studies showed both positive and negative changes in health behaviours and lifestyle patterns due to COVID-19 among BAME population."
Members of the BAME community reported lower levels of physical activity when compared to their White counterparts. These results are consistent with studies on minorities outside the U.K., where associations have been made with lowered physical activity and lockdown impositions. BAME individuals were also less likely to consume alcohol than White individuals, both during and after the pandemic, which was considered a positive health behavior change.
While some studies attribute the observer alcohol consumption trend to religious restrictions in some BAME groups, evidence points towards age, rather than ethnicity, as the driver for lockdown drinking. Younger individuals were more likely to drink than older ones, irrespective of race. The present study findings suggest that financial instability and psychological stressors during COVID-19 might be responsible for the observed trends.
BAME communities also improved their food purchases and consumption after the lockdown, shifting towards higher quality and more nutritious options. Comparatively, the dietary choices of White individuals remained predominantly unchanged.
Tobacco smoking increased across all reviewed studies; however, no statistically significant difference was observed between BAME and White cohorts.
Conclusions
Both positive and negative behavior changes were observed in BAME communities during and after the COVID-19 pandemic. While BAME individuals reduced their overall physical activity levels, their alcohol consumption was also significantly reduced. Food and eating choices also showed a marked improvement, which persisted after pandemic restrictions had been lifted.
Journal reference:
Nduka, I., Kabasinguzi, I., Ali, N. et al. (2023). The impact of COVID-19 on the changes in health behaviours among Black, Asian and Minority Ethnic (BAME) communities in the United Kingdom (UK): a scoping review. BMC Public Health 23(1466). doi:10.1186/s12889-023-15978-0. www.bmcpublichealth.biomedcentral.com/articles/10.1186/s12889-023-15978-0
Posted in: Medical Science News | Medical Research News | Disease/Infection News
Tags: Alcohol, Coronavirus, Coronavirus Disease COVID-19, Diet, Exercise, Food, Healthcare, Hygiene, Mortality, Pandemic, Physical Activity, Public Health, Research, Sleep, Smoking, Tobacco, Vaccine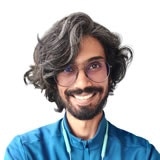 Written by
Hugo Francisco de Souza
Hugo Francisco de Souza is a scientific writer based in Bangalore, Karnataka, India. His academic passions lie in biogeography, evolutionary biology, and herpetology. He is currently pursuing his Ph.D. from the Centre for Ecological Sciences, Indian Institute of Science, where he studies the origins, dispersal, and speciation of wetland-associated snakes. Hugo has received, amongst others, the DST-INSPIRE fellowship for his doctoral research and the Gold Medal from Pondicherry University for academic excellence during his Masters. His research has been published in high-impact peer-reviewed journals, including PLOS Neglected Tropical Diseases and Systematic Biology. When not working or writing, Hugo can be found consuming copious amounts of anime and manga, composing and making music with his bass guitar, shredding trails on his MTB, playing video games (he prefers the term 'gaming'), or tinkering with all things tech.