Naturopath Reece Carter, 30, shares his day on a plate.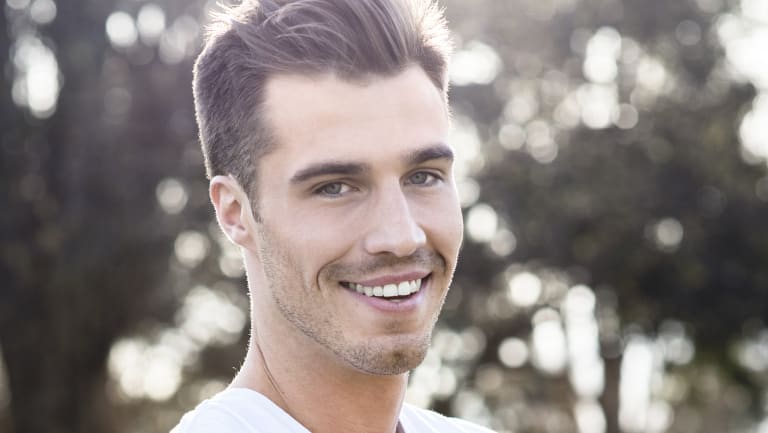 Reece Carter.
9am I'm doing intermittent fasting at the moment: 16 hours of fasting and an eight-hour eating window. It's smoothie time, to refuel from interval training. Today is chocolate whey protein, almond milk, half a frozen banana, oats, chia seeds and a dollop of yoghurt.
9.15am Homemade pumpkin and zucchini breakfast loaf with a quarter of an avocado and a soft-boiled egg. A little later, a long black coffee.
12.30pm A poke bowl with fresh tuna, edamame, radish, beetroot, fried shallots, seaweed salad, avocado and chilli flakes on a bed of brown rice and shredded cabbage.
3pm Four squares of dark chocolate and a punnet of raspberries.
4.30pm A salad of roasted cauliflower, fresh parsley, mint, dill, pomegranate and roasted almond flakes dressed with Greek yoghurt, garlic and lime juice, plus some grilled chicken breast for protein.
5pm A pot of liquorice tea before fasting again.
Dr Joanna McMillan says:
Top marks for… Getting vegies and herbs into every meal. These high-antioxidant foods deliver both flavour and serious nutrition.
If you keep eating like this you'll… Stay pretty healthy. However, while there is evidence to suggest fasting may bring benefits, there have been very few studies to support the protocol of eating all your daily food within eight hours. It makes a relaxed social dinner with others pretty difficult.
Why don't you try… Swapping the processed protein powder and almond milk in your post-workout shake for naturally protein-rich dairy milk.
The Garden Apothecary: The Happy Gut by Reece Carter (HQ Non Fiction) is out now.
Source: Read Full Article