In a recent Morbidity and Mortality Weekly Report, researchers describe the presentation of patients severely infected with the monkeypox virus (MPXV).
Study: Severe Monkeypox in Hospitalized Patients — United States, August 10–October 10, 2022. Image Credit: Berkay Ataseven / Shutterstock.com
Background
The United States has recorded more than 28,300 MPXV infections since October 21, 2022.
Men who have sex with men (MSM), as well as bisexual and gay individuals, constitute most MPX cases. Racial and ethnic minorities, as well as individuals with human immunodeficiency virus (HIV) infection, have also been disproportionately affected.
About the study cohort
In the present study, researchers describe patients from CDC consultations who were hospitalized with MPXV between August 10, 2022, and October 10, 2022. Moreover, they also provided comprehensive histories for three patients with severe MPXV manifestations.
The U.S. Centers for Disease Control and Prevention (CDC) provides consultations for treating MPXV cases. To this end, the U.S. CDC acquired data on demographics, the clinical course, and the outcomes of patients during consultations with healthcare departments/providers.
The CDC provided consultations for 57 patients aged 18 or above hospitalized due to severe manifestations of MPXV during the specified period. Fifty-four patients were male, and the median age of patients was 34. HIV infection was documented in 47 patients, 43 of whom had a known cluster of differentiation 4 (CD4) cell count.
Two patients underwent chemotherapy for hematologic malignancy, three were recipients of solid organ transplants, and three were pregnant. Over 68% of MPXV patients were Black.
Dermatologic manifestations were observed in all patients. Severe mucosal lesions were identified in 39 patients. Some patients exhibited symptoms involving other organs such as the lungs, brain, eyes, or spinal cord.
Tecovirimat was orally administered in 53 patients and intravenously in 37. Thirteen patients received intravenous cidofovir and 29 received vaccinia immune globulin intravenous (VIGIV). Intensive care was required for 17 patients, 12 of whom eventually died.
Patient case studies
One Hispanic man without any medical history was evaluated for back pain and diffuse rash in the emergency department (ED) in August 2022. The rash spread throughout his entire body.
Swabs were obtained from lesions for polymerase chain reaction (PCR) test for Orthopoxvirus (OPXV). Two days later, the test returned positive.
The individual became somnolent and required intensive care on the second day of hospitalization. The patient was intubated the following day and administered tecovirimat.
A Black male with acquired immunodeficiency syndrome (AIDS) developed a rash on the face, back, head, and genitals in July 2022. Multiple clinic visits prompted testing and treatment for gonorrhea, syphilis, and chlamydia. The genital lesions eventually progressed and were accompanied by urinary retention and phimosis that warranted hospitalization four weeks following the onset of the initial rash.
The patient subsequently tested positive for MPXV and was discharged with two weeks of oral tecovirimat. The patient was re-hospitalized due to malaise, weight loss, new penile and hand lesions, and poor appetite.
Methicillin-resistant Staphylococcus aureus (MRSA) bacteremia was observed during the 15-day hospitalization. The second patient was discharged but readmitted again due to progressive necrotic lesions.
A third non-Hispanic White male patient with AIDS was evaluated for a rash on his face, hands, torso, perianal region, and feet. The MPXV test returned positive and the patient was subsequently hospitalized and started on oral tecovirimat. The patient was discharged after seven days.
Three weeks post-discharge, the third patient was readmitted due to painful, coalescing, and necrotic lesions on the hands and feet. Despite treatment, progressive tissue necrosis led to amputation of the right fourth toe and debridement of soft tissues in the index finger of the right hand. The lesions regressed gradually.
Both the second and third patients remain hospitalized.
Conclusions
The current study highlighted the occurrence of severe manifestations in MPXV cases, particularly among AIDS patients. Nearly one-third of patients required intensive care and one-fifth succumbed to infection.
Tecovirimat was administered in most patients; however, there were delays in some patients for treatment initiation. Thus, the authors suggest that healthcare providers start MPXV-directed therapies early for individuals with suspected or confirmed MPXV and those who are at risk for severe disease.
In those with severe disease or ongoing illness despite treatment, healthcare providers must consider tecovirimat treatment for more than two weeks and escalate the therapeutic regimen to include VIGIV or cidofovir if indicated clinically.
Journal reference:
Miller, M. J., Cash-Goldwasser, S., Marx, G. E., et al. (2022). Severe Monkeypox in Hospitalized Patients — United States, August 10–October 10, 2022. Morbidity and Mortality Weekly Report. doi:10.15585/mmwr.mm7144e1
Posted in: Medical Research News | Medical Condition News | Disease/Infection News
Tags: AIDS, Amputation, Back Pain, Brain, CD4, Cell, Chemotherapy, Chlamydia, Gonorrhea, Healthcare, HIV, Immunodeficiency, Intensive Care, Lungs, Monkeypox, Mortality, Necrosis, Pain, Polymerase, Polymerase Chain Reaction, Rash, Syndrome, Syphilis, Virus, Weight Loss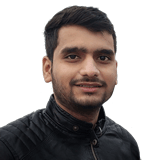 Written by
Tarun Sai Lomte
Tarun is a writer based in Hyderabad, India. He has a Master's degree in Biotechnology from the University of Hyderabad and is enthusiastic about scientific research. He enjoys reading research papers and literature reviews and is passionate about writing.
Source: Read Full Article