Introduction
In touch 24/7: how COVID-19 re-energized telehealth
What is Telepsychiatry?
Digital methods used in the diagnosis and treatment of mental illness
The new direction of telehealth
A virtual bridge between patients and doctors
More effective at a distance: doctor-to-doctor telemedicine
The role of AI in remote image analysis
References
Further reading
The spread of COVID-19 has been a significant challenge for healthcare systems around the world. Physicians have faced an unprecedented workload, and the dependency on digital solutions to ease the entire landscape became more relevant than ever.
In this article, we will explore how digital medicine, medical monitoring and telemedicine provided a solution to COVID and what this landscape will look like after the pandemic.
In touch 24/7: how COVID-19 re-energized telehealth
Telemedicine is a service that uses digital technologies to provide medical care at a distance and to connect doctors. The capabilities of this technology have been known and developed for a long time.
This service grants access to healthcare providers for people living in remote regions and the ability to conduct online consultations – these are just a few of its advantages.
The introduction of telemedicine within the healthcare industry has been a staple and priority across many countries since the pandemic began.
What is telepsychiatry?
Telepsychiatry is an innovative healthcare practice that applies telehealth to the field of psychiatry. Essentially, we are talking about conducting a psychiatric examination and providing therapies using telecommunication technologies, such as video conferencing.
While psychiatry has traditionally been one of the branches of medicine least affected by technological change, recent advances in videoconferencing technology have proven effective in bringing professional mental health care to underserved populations for various reasons.
Digital methods used in the diagnosis and treatment of mental illness
Telehealth and telepsychiatry have significant potential to change the future of clinical practice and expand the work of clinicians and researchers. We now have technology that can help monitor a patient's mood and behavior virtually all of the time they're not in the clinic. Such evaluation can provide more objective and quantitative data about patients.
Research has already advanced in "digital data collection" about how a user interacts with a particular "smart" device, such as a smartphone, and how they interact with the outside world. For example, background data is collected as individuals go about their normal lives (passive data), such as call/message logs, the user's GPS movements, or their on-screen keyboard typing characteristics. Data may also be collected when the user is explicitly asked to complete a task, such as completing a mood diary or a memory test (active data).
The new direction of telehealth
The COVID-19 pandemic forced doctors and specialists to look at telehealth from a new angle and greatly accelerate its implementation around the world. The most important condition for containment of the virus was the restriction of social contacts: today, literally everyone could do their bit by simply staying at home.
Technology allowed people experiencing moderate symptoms to avoid visiting a doctor and receive care remotely. With the spread of the virus, telemedicine takes on another benefit. Patients who suspect they have COVID-19 may not endanger others by visiting a doctor.
A virtual bridge between patients and doctors
Both major healthcare tech companies and medical start-ups have mobilized to fight coronavirus. For example, new technology has been developed to enable online screenings and handle high volumes of requests related to COVID-19. This solution works as the patient completes an online questionnaire about their condition first.
Doctors then determine how severe the symptoms are based on the results and take appropriate action. People who fall into the high-risk group are called by call center specialists to clarify additional information. If an employee determines that a person needs urgent medical attention, they are referred to a clinic. This technology has been used in various countries.
More effective at a distance: doctor-to-doctor telemedicine
While the solutions and benefits listed above relate primarily to the interaction between the doctor and the patient, the concept of telemedicine is not limited to this. Equally important is the use of digital technologies to share data between physicians inside and outside healthcare facilities. In the context of COVID-19, the digitalization of intensive care units came to the fore.
In many patients, coronavirus 2019 led to the risk of complications in the form of severe forms of pneumonia. People often required hospitalization and many were transferred to intensive care units (ICUs). The number of such cases around the world exceeded the expectations and authorities were seriously concerned by the fact that the availability of beds and vital equipment was limited. No less critical was the shortage of staff and the professional burnout of employees.
Digitization helped here. Intelligent information systems for ICU allowed resuscitators to provide remote support to colleagues who work directly in the department. For example, some developed technology used high-definition cameras, telemetry, predictive analytics, data visualization and automated reporting to do this. Special algorithms monitor possible deterioration in the condition of patients. Thanks to this, specialists quickly begin to act in critical cases. And if, on the contrary, there are improvements, doctors may notice that the intensive care bed can be freed up for other patients.
The role of AI in remote image analysis
Digital resuscitation is not the only telemedicine technology important in the fight against coronavirus. For a qualitative diagnosis of COVID-19, ultrasound, CT and X-ray studies are needed. Therefore, radiology professionals also face increased workloads. If a medical institution lacks staff, teleradiology comes to the rescue.
For example, when the main focus of the pandemic was in Wuhan, local hospitals used a smart solution that recognizes signs of pneumonia caused by COVID-19 on CT scans of the lungs.
The AI-powered program helped screen patients and prioritize direct examination of those present with warning symptoms. Of course, the application is not capable of making a diagnosis on its own. However, with its help, doctors can isolate the patient in time, as well as diagnose faster.
References
Alexandrov AW, Alexandrov AV (April 2020). "Innovations in Prehospital Stroke Management Utilizing Mobile Stroke Units". Continuum. Minneapolis, Minn.
Audebert H, Fassbender K, Hussain MS, Ebinger M, Turc G, Uchino K, Davis S, Alexandrov A, Grotta J, et al. (PRESTO Group) (December 2017). "The PRE-hospital Stroke Treatment Organization". International Journal of Stroke.
Mansour, Omar; Tajanlangit, Matthew; Heyward, James; Mojtabai, Ramin; Alexander, G. Caleb (2020-11-17). "Telemedicine and Office-Based Care for Behavioral and Psychiatric Conditions During the COVID-19 Pandemic in the United States". Annals of Internal Medicine.
Alexander, G. Caleb; Tajanlangit, Matthew; Heyward, James; Mansour, Omar; Qato, Dima M.; Stafford, Randall S. (2020-10-02). "Use and Content of Primary Care Office-Based vs Telemedicine Care Visits During the COVID-19 Pandemic in the US
Further Reading
All Telemedicine Content
What is Telecardiology?
What is Telemedicine?
What is Teleradiology?
Types of Telemedicine
More…
Last Updated: May 25, 2022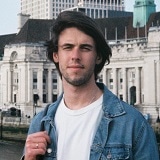 Written by
Dmitry Dorofeev
After completing his bachelor's degree in market research and psychology in 2019 in New Zealand and Germany, Dmitry moved to London to pursue a career within the healthcare sector to oversee research projects in science and medicine, with a focus on how innovative technologies help drive and shape this industry.
Source: Read Full Article