What is TB, and how is it affecting the world?
Making TB a focus of global health initiatives
Why act on TB now?
References
Further reading
---
The World Health Organization (WHO) developed the End TB Strategy to ultimately eliminate tuberculosis (TB) from the world. The strategy was endorsed in 2014 by the Sixty-seventh World Health Assembly and aims to "end the global TB epidemic" by 2035. The strategy initially aims to reduce the number of people suffering from TB by 90% by this deadline while reducing deaths from the disease by 95% and protecting families from the negative impact of the disease.
Here, we discuss the strategy in detail as well as outline what TB is and why it is important to focus on eliminating it.
What is TB, and how is it affecting the world?
TB is caused by infections of the Mycobacterium tuberculosis bacteria and usually affects the lungs. The disease is easily transmitted when those infected with the bacteria cough, sneeze, or spit, releasing the bacteria into the air where another person can inhale it.
Ten million people contract TB each year. Unfortunately, while the disease is curable with antibiotics, 1.5 million people who contract it will die. These statistics make TB the world's number one infectious killer. It is also the leading cause of death in people with HIV and significantly contributes to antimicrobial resistance.
The disease is most prevalent in low- and middle-income countries, although the bacteria is present worldwide. It is estimated that around a quarter of the population is infected with TB bacteria, but only a small portion (5-15%) will go on to develop active TB disease. Those that do not fall ill cannot transmit the disease. Around 50% of people who contract TB live in one of the following eight countries: Bangladesh, China, India, Indonesia, Nigeria, Pakistan, Philippines, and South Africa.
It is predicted that between 2020 and 2050, 31.8 million people will have died from TB, and the economic cost of the disease will equate to roughly $17.5 trillion. Those most vulnerable to the disease are women, children, and those with HIV/AIDS. In recent years, scientists have observed an increasing resistance of TB to available drugs. As a result, TB is becoming more difficult to treat, putting at-risk groups at further risk of illness and death. Given that more than half a million cases of TB annually are classified as drug-resistant, it is of utmost importance that the WHO's End TB strategy is embraced to tackle the world's number one infectious killer.
Making TB a focus of global health initiatives
The road to eliminating TB will require action from the healthcare sector as well as economic and social sectors. The WHO's End TB strategy was adopted by the World Health Assembly in 2014 as part of the newly established Sustainable Development Goals (SDGs). These goals aim for a 90% reduction in deaths caused by tuberculosis deaths by 2030, compared with 2015 levels.
To facilitate the adoption of the End TB Strategy, a framework of three pillars was established: 1) integrated, patient-centered care and prevention; 2) bold policies and supportive systems; 3) intensified research and innovation. The strategy will try to capitalize on previous successes made toward eliminating TB. Between 2000 and 2014, around 43 million lives were saved due to effective diagnosis and treatment of TB. There has also been a 47% decline in TB mortality rate as well as a 42% decline in TB prevalence from 1990 to 2014. HIV-related TB deaths also fell by 32% in 2014 compared with the previous decade.
While much progress has been made towards reducing the prevalence of TB and TB-related deaths, many challenges to radiating the disease remain. Over 3.6 million people with TB are missed by healthcare systems annually. There is also an urgent need for acceleration of Antiretroviral treatment and treatment of latent TB infection to help save the lives of those with HIV/AIDS.
Why act on TB now?
Many have criticized the End TB strategy for setting improbable targets, particularly as we are five years away from the first check-in, and the TB situation is worsening. The COVID-19 pandemic negatively impacted global health, and TB services were disproportionately affected. The WHO Global Tuberculosis Report 2021 noted how for the first time in over a decade, TB mortality increased rather than decreased. This new data sheds new skepticism on whether the goals of the End TB strategy can be achieved. Before the pandemic, it was believed that reaching the targets would be challenging. After the devastating impact of the COVID-19 pandemic, they will be even harder to reach.
To End TB – Prevent Tuberculosis
Now, it is more important than ever that healthcare systems work together to meet the goals of the End TB strategy, is progress is not made towards eradicating TB, there is a risk that prevalence and mortality could rise further, with low- and middle-income countries, women, children and those with HIV/AIDS affected disproportionately.
References
Silva, S., Arinaminpathy, N., Atun, R., Goosby, E. and Reid, M., 2021. Economic impact of tuberculosis mortality in 120 countries and the cost of not achieving the Sustainable Development Goals tuberculosis targets: a full-income analysis. The Lancet Global Health, 9(10), pp.e1372-e1379. https://www.thelancet.com/journals/langlo/article/PIIS2214-109X(21)00299-0/fulltext
Pai, M., Kasaeva, T. and Swaminathan, S., 2022. Covid-19

'

s Devastating Effect on Tuberculosis Care — A Path to Recovery. New England Journal of Medicine, 386(16), pp.1490-1493. https://www.nejm.org/doi/full/10.1056/NEJMp2118145
World Health Organization. Implementing the End TB Strategy [online]. Available at:https://www.who.int/westernpacific/activities/implementing-the-end-tb-strategy (Accessed July 2022)
World Health Organization. Tuberculosis [online]. Available at: https://www.who.int/health-topics/tuberculosis#tab=tab_1 (Accessed July 2022)
Further Reading
All Tuberculosis Content
What is Tuberculosis?
How Has The COVID-19 Pandemic Affected Tuberculosis Eradication?
Tuberculosis Causes
Tuberculosis Diagnosis
More…
Last Updated: Sep 5, 2022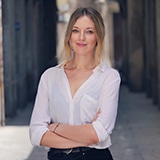 Written by
Sarah Moore
After studying Psychology and then Neuroscience, Sarah quickly found her enjoyment for researching and writing research papers; turning to a passion to connect ideas with people through writing.
Source: Read Full Article