It is recommended that women wait for the body weight to stabilise for a period of 12-18 months after bariatric surgery. Once the woman conceives, the pregnancy must be treated as a high-risk pregnancy with the required antenatal monitoring and care.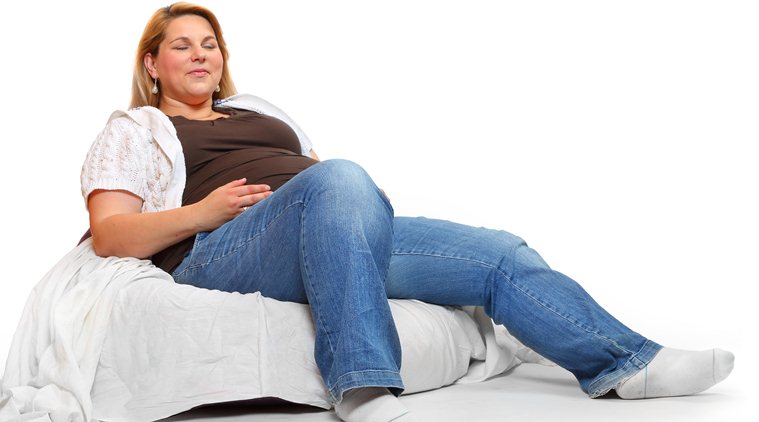 By Dr Vigyan Jain
With change in eating habits and a more sedentary lifestyle, the prevalence of obesity is on the rise. Obesity is accompanied by an increase in health issues, with heart disease and stroke, diabetes, arthritis leading the pack. In women, obesity is also associated with reduced fertility. During pregnancy, obesity can increase the risk of complications such as gestational diabetes (high blood sugar), preeclampsia (high blood pressure), miscarriage and caesarean delivery, making it advisable for women with obesity to optimise their weight before pregnancy.
While diet and exercise are usually the first approach to address obesity, there are some people who find it difficult to lose weight even after following a strict diet and exercise regime. Managing weight for them is a losing battle, especially in case of second and third degree obesity with BMI (Body Mass Index) of 35 and above accompanied by health problems. It is in these cases that bariatric surgery presents an option, causing weight loss by restricting the amount of food the stomach can hold, causing malabsorption of nutrients, or by a combination of both gastric restriction and malabsorption. All bariatric procedures are currently performed using minimally invasive techniques.
There are four main types of bariatric procedures. The simplest is the laparoscopic gastric band, which constricts the neck of the stomach with a band and, while this is reversible, it is not very effective in the long run as the bands can slip and it does not cause reduction in the secretion of the hunger hormone "ghrelin". The other procedures are gastric bypass which is the gold standard of weight loss surgery, sleeve gastrectomy, and bilio-pancreatic diversion/duodenal switch. These are not reversible as they result in considerable changes to the stomach and intestines. However, they result in sustained weight loss in the majority of cases. In women, the weight loss also leads to higher fertility rates by improving conditions such as polycystic ovary syndrome and menstrual irregularities.
Sleeve gastrectomy and gastric bypass are the most preferable procedures in that order for women of child-bearing age group.
Yes, you can conceive
Women can conceive after bariatric surgery. In fact, obese women in reproductive age going in for bariatric surgery should be informed of the increased chance of conception after bariatric surgery without sufficient contraception. Irregular oral contraception may not necessarily provide sufficient protection after bariatric surgery due to malabsorption.
Wait for at least a year
It is recommended that women should wait for the body weight to stabilise for a period of 12-18 months after bariatric surgery before attempting to conceive. During this period, the doctors will be able to identify and treat any nutritional deficiencies that may arise. Women should take the advice of a dietician for their specialised nutritional needs. This is critical because after bariatric surgery the risk of deficiencies of fat, protein, and micronutrients is higher due to the anatomical changes in the gastrointestinal tract.  Pregnancy can exacerbate these nutritional deficiencies.
A high-risk pregnancy
Once the woman conceives, the pregnancy must be treated as a high-risk pregnancy with the required antenatal monitoring and care. Protein, iron, folate, calcium, and vitamins B12 and D are the most common nutrient deficiencies after gastric bypass surgery. At the beginning of the pregnancy, deficiencies in micro-nutrients should be evaluated and treatment initiated if any deficits are present. If no deficits are noted, nutritional surveillance and screening should be carried out periodically, at least every trimester, and a complete blood count and measurement of iron, ferritin, calcium, and vitamin D levels done. Supplementation may be advised by the doctor to partially correct nutritional deficiencies.
Pregnancy symptoms
Gastrointestinal problems like nausea, vomiting, and abdominal pain that are common in pregnancy. However should these symptoms, which are quite common particularly in the first trimester, become severe or sustained, they should be checked by a bariatric surgeon to ensure that the causation is not from their bariatric surgical intervention. Due to the risk of malabsorption, oral administration of medication must be carefully monitored with rapid-release drugs being preferred over extended-release preparations.
The management of labour and delivery does not change, though the rates of caesarean delivery can be higher in women who have had bariatric surgery in some centres.
Today, India has seen a 100-fold increase in weight-loss surgeries since 2004 rising from just around 200 to over 20,000. With advances in medical and surgical techniques, and with proper monitoring and management, there is no reason that a woman cannot fulfil her dream of becoming a mother, all the more with the help of bariatric surgery!
(The writer is Consultant, Obesity & Bariatric Surgery, Apollo Hospitals, Navi Mumbai.)
Source: Read Full Article