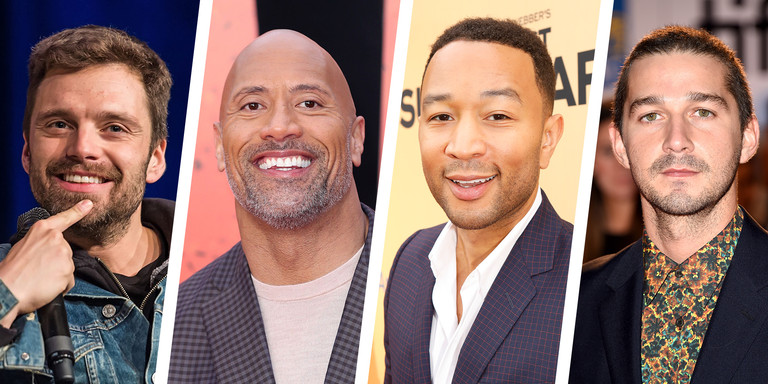 When you had sex for the first time, was it everything you dreamed it would be? Or was it a clumsy affair that was over in less than a minute?
Everybody's first time is different — whether you're a regular guy or an A-list celebrity. The Rock was caught by police; Chris Evans raced home to tell him mom; Sebastian Stan did it in a Times Square hotel.
Over the years, these 27 celebrities have opened up about the sweet, strange, and awkward ways they lost their virginity. Here's what they've had to say.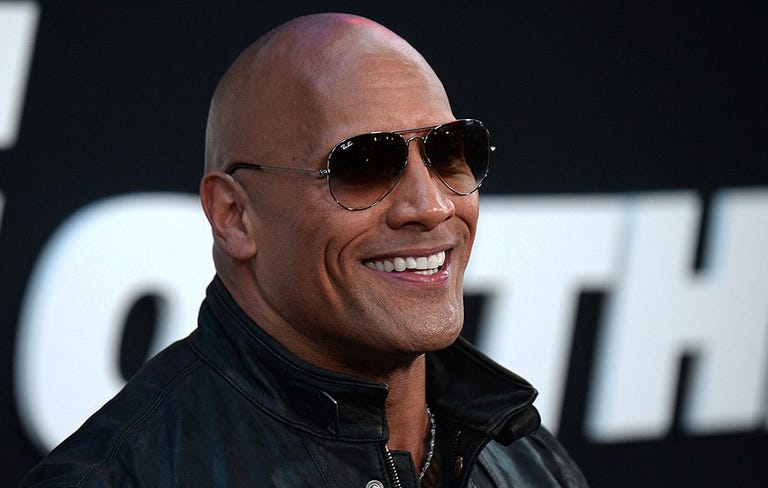 Kevin Mazur / Getty
Dwayne "The Rock" Johnson
When asked by Elle what he would change about the first time he had sex, The Rock said he wouldn't have done it in a park.
"I would have preferred not to have been caught by the cops," he explained.
"We shouldn't have been in the park in the first place. All of a sudden, a big spotlight came on us. Bang. You hear the cop roll down the window and say, 'Ma'am, are you okay? Will you come to the car?' She gets dressed, comes to the car. They say, 'Are you being attacked?' She says, 'No, that's my boyfriend.' It was a complete nightmare. [Laughs] Some stories are beautiful, but mine was not."
Chris Evans had a great time in '99: "I lost my virginity that year. 1999 was one of the best years of my life," he told Esquire.
The actor admitted to Seth Meyers that he told his mom immediately after it happened: "I raced home and I said, 'I did it! I don't know what I was doing, but I think I did it!'"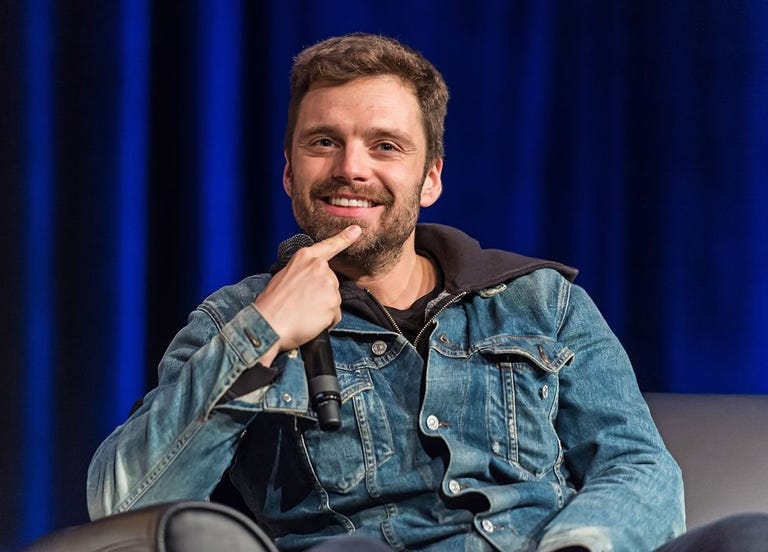 Gilbert Carrasquillo/Getty Images
Sebastian Stan
"I think I lost my virginity pretty late. I was a senior in high school. I mean, that's late, right? I don't know. By today, probably ancient," Stan said on the podcast The Drop-In with Will Malnati. "But I did at the Time Hotel in Times Square. That's where I lost it."
"I actually had told her that I wasn't a virgin," Stan continued. "She'd said she was a virgin too, so she was also pretty late in the game, but I only did that because I wanted to seem like I knew what I was doing. Years later I actually told her, 'No, I didn't.'"
The girl — someone he'd met at theater camp in the Catskills — was apparently unimpressed by his performance.
"I was so freaked out," he said. "We rented out a hotel room, did it at the Time Hotel, and had a McDonald's Happy Meal afterwards. I swear to god. I will not name her, but god bless her — she's married now."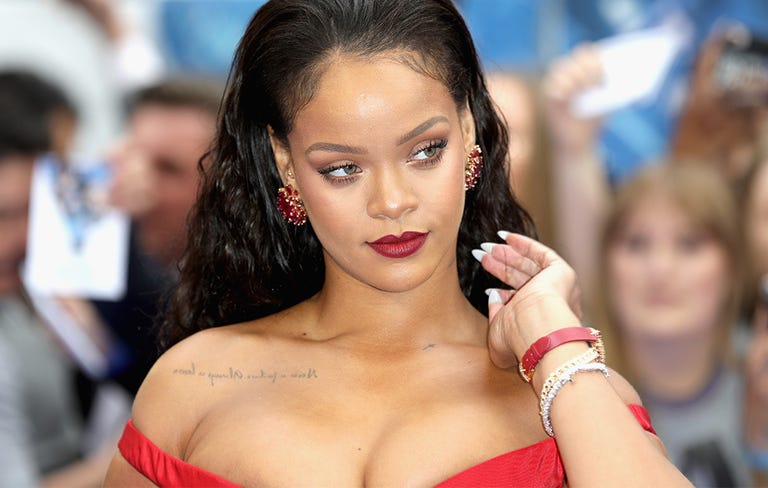 Tim P. Whitby / Getty
Rihanna
A 2017 Elle cover story had some of Rihanna's famous friends pose questions to the singer — and it seems as though the star has some regrets about the first time she had sex.
Magician David Copperfield asked: "I'm not kidding, this is a real offer. I can make you disappear and reappear anywhere in the world. Where do you want to go, and why?"
Rihanna's answer?
"Ten minutes before I lost my virginity…and I'm holding you to that offer. LOL."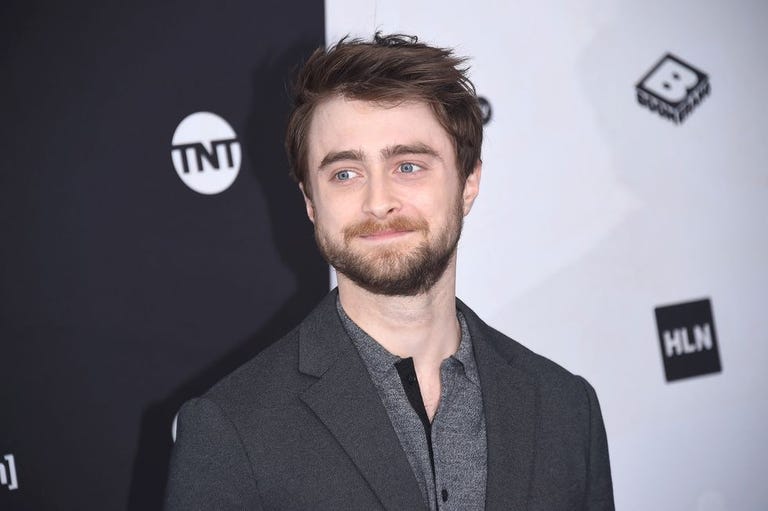 Gary Gershoff/WireImage
Daniel Radcliffe
"I'm one of the few people who seem to have had a really good first time," the Harry Potter actor told Elle.
"It was with somebody I'd gotten to know well," he explained. "I'm happy to say I've had a lot better sex since then, but it wasn't as horrendously embarrassing as a lot of other people's were—like my friend who got drunk and did it with a stranger under a bridge."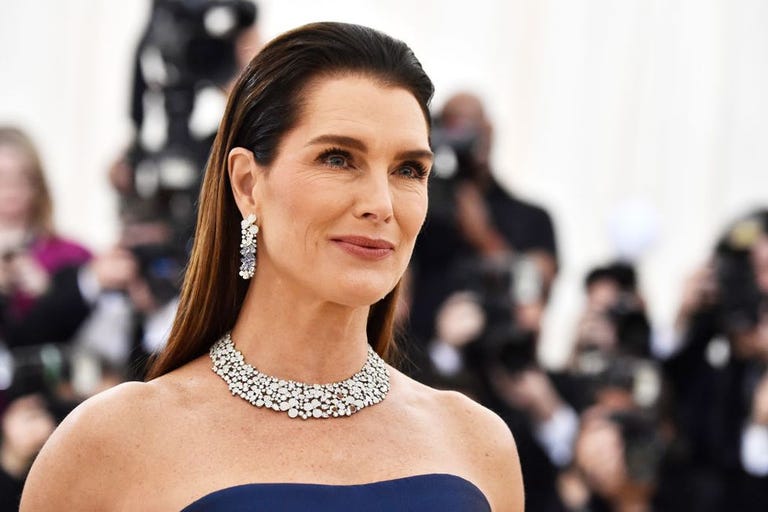 Frazer Harrison/FilmMagic
Brooke Shields
In an interview with Health magazine, Shields said her biggest health regret was "not learning to love the way I looked earlier. And I think I would have had sex a lot earlier!"
"I think I would have lost my virginity earlier than I did at 22. I had the public and all this pressure, and I wish I had just gotten it over with in the beginning when it was sort of OK," she continued. "I think I would have been much more in touch with myself. I think I wouldn't have had issues with weight — —I carried this protective 20 pounds [in college]. It was all connected. And to me, thats a health regret."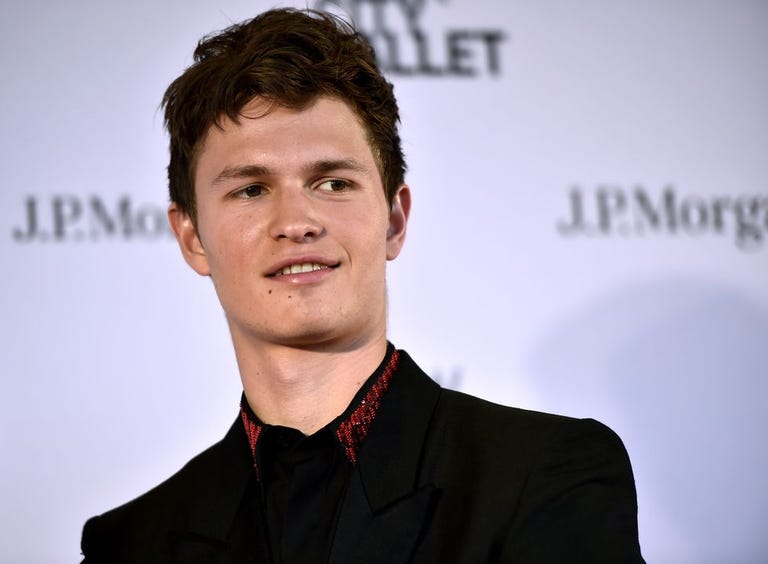 Steven Ferdman/Getty Images
Ansel Elgort
"I was 14. I had no clue what I was doing, and neither did the girl," Elgort told Elle of his first time.
When asked what he would have done differently, he answered: "I didn't even make the lighting good. That'd be one thing I'd do differently. It was, like, fluorescent, bright bedroom light, like, over the covers."
"The only thing that made me feel better was doing it again," he said.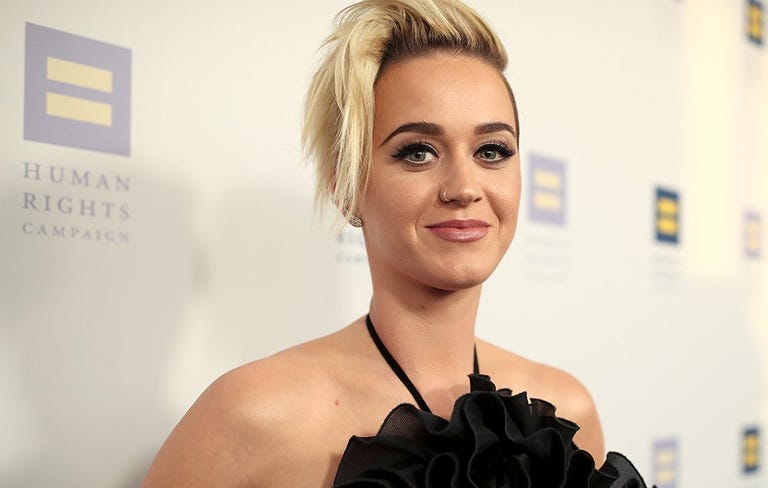 Christopher Polk / Getty Images
Katy Perry
In a 2014 GQ cover story, Amy Wallace reported that Perry "lost her virginity at 16 in the front seat of a Volvo sedan while listening to Jeff Buckley's album 'Grace.'"
"Love that record so much," Perry told her.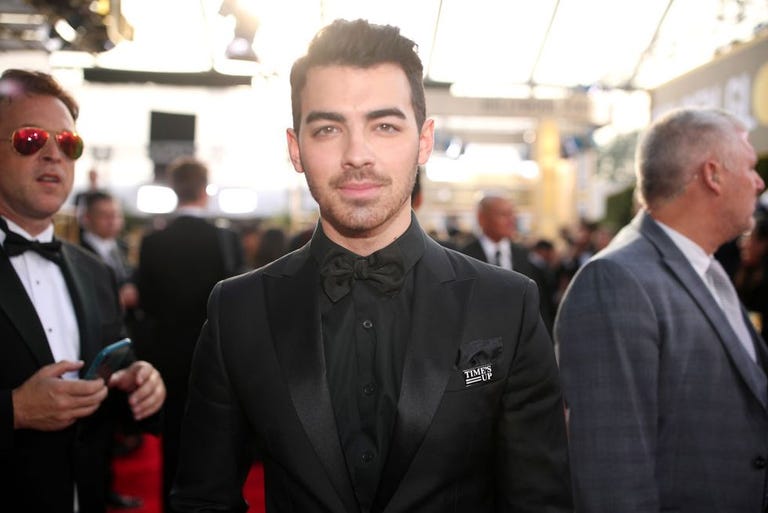 Christopher Polk/NBC/NBCU Photo Bank via Getty Images
Joe Jonas
"I lost my virginity when I was 20. I did other stuff before then, but I was sexually active at 20," the pop star told Vulture. "I'm glad I waited for the right person, because you look back and you go, 'That girl was batshit crazy. I'm glad I didn't go there.'"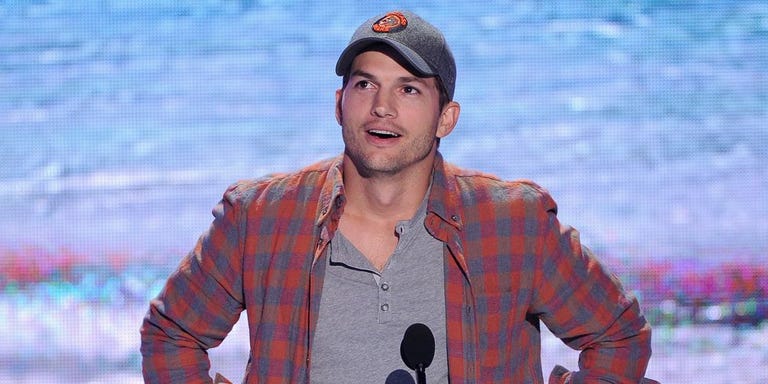 Getty Images
Ashton Kutcher
"I was 15. It was out in the woods with a girl I had just met who my buddy set me up with," Kutcher reportedly said in a 2008 interview. "The whole thing lasted two seconds. It was really awkward. Two years later, I had sex with her again just to show her the first performance was a fluke and I'd gotten better."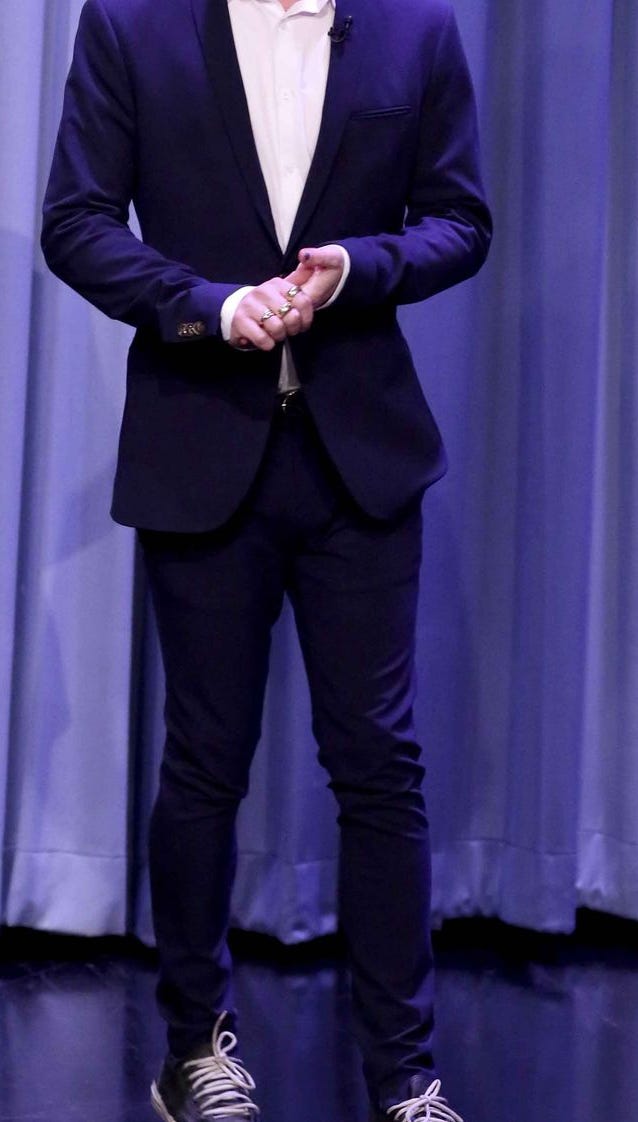 Andrew Lipovsky/NBC/NBCU Photo Bank via Getty Images
Macaulay Culkin
In an interview on Anna Faris' podcast Unqualified, Culkin said he was 15 the first time he had sex, and that it was "special."
"It wasn't gross or weird. We planned it," he said. "It was warm and sticky, and I felt like, 'Geez, this is weird. Am I doing it right?' And, also, we listened to the White Album, so there you go."
Desiree Navarro/WireImage
Anna Faris
In her memoir Unqualified, Faris opened up about losing her virginity to her then-boyfriend, Chad.
"We were in the frat house, deep into our red Solo cups of jungle juice, and suddenly Chad grabbed my hands, looked into my eyes, and said, 'Anna, I want you to lose your virginity to me,'" she wrote.
Faris told Chad she wanted to wait until she turned 17 — but a few days after her birthday, "before Chad and I had the chance to have sex, I started hemorrhaging out of my vagina," she wrote. It turned out to be "a cyst on my right ovary — the particularly gnarly kind that has hair and teeth and is just incredibly gross." She was hospitalized for a week.
When the couple finally got around to having sex, it wasn't the greatest.
"Senior year we were allowed to leave school during lunchtime, and Chad's parents both worked, so on January 7 I told him I wanted to lose my virginity during lunch," Faris wrote. "So that's what we did. And it was horrible."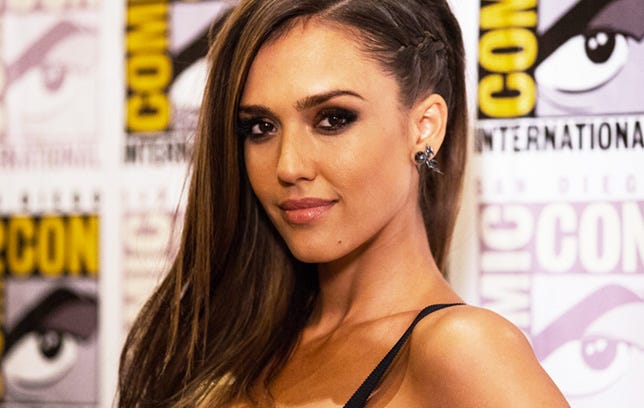 corbis
Jessica Alba
"I didn't really [seriously] go out with any guys until I was 18 and met my ex-fiancé, Michael Weatherly," Alba told Cosmopolitan in 2005.
"It just didn't work out. I was so young, 18, when I started dating him. I was a virgin. I knew I wanted to be in love with the first person I slept with, because for almost everyone I knew, the first experience made them feel like shit," she continued. "So I wanted to be really careful that he was going to be in love with me and wasn't just going to leave me."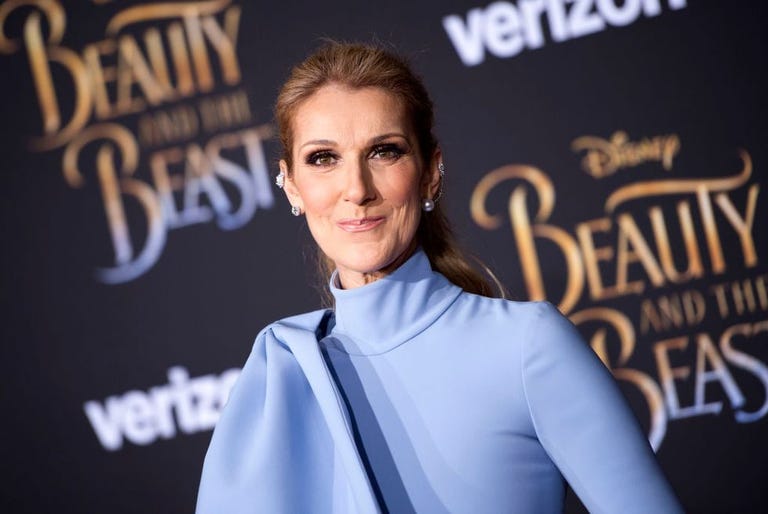 VALERIE MACON/AFP/Getty Images
Celine Dion
In her memoir Celine Dion: My Story, My Dream, the Canadian singer opened up about having sex for the first time with her late husband, René Angélil.
"It was in Dublin, on that unforgettable day of April 30, 1988, the evening of the Eurovision competition," she wrote, according to Bustle. "He went back to my room with me … I was seated at the head of the bed, legs folded under the covers. I was happy about being alone with the man I loved. And I had a very precise plan."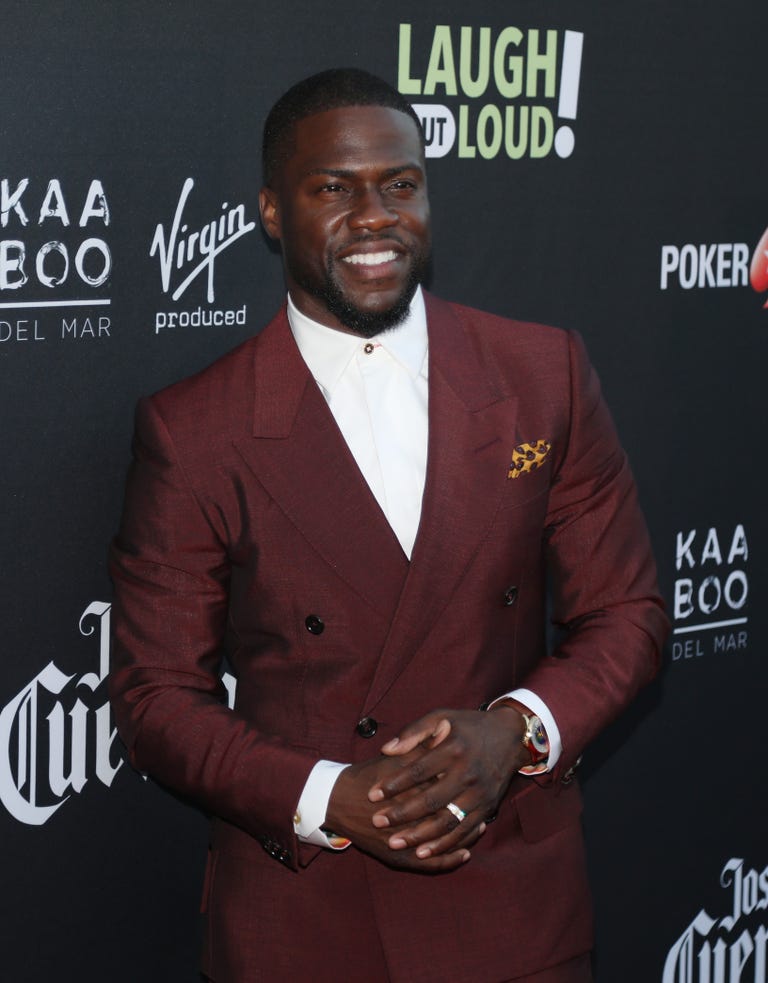 Jerritt Clark/WireImage
Kevin Hart
In his memoir I Can't Make This Up: Life Lessons, Hart opened up about losing his virginity… twice.
"Her name was Angie. We didn't go to the same school, but she lived in the neighborhood," he wrote. "The first time, I couldn't tell whether we did it or not. This time, I was certain we did it. So I double lost my virginity. I had to lose it twice, just to make sure."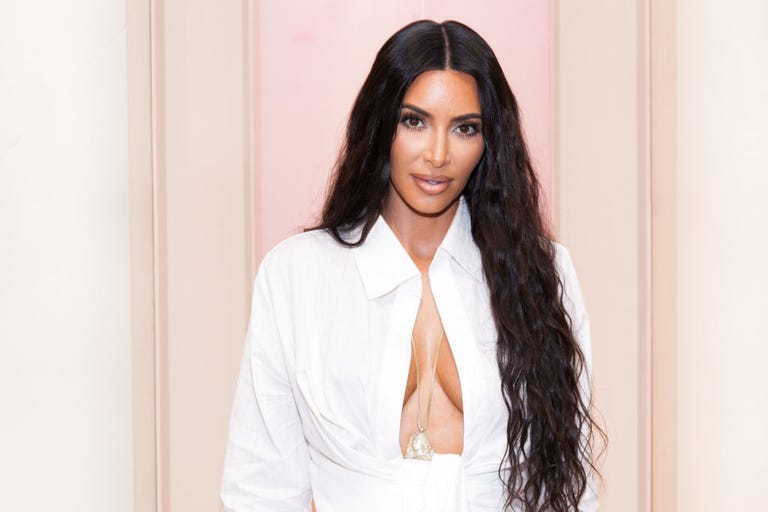 Presley Ann/Getty Images for ABA
Kim Kardashian-West
Kardashian-West told Oprah in 2012 that when she was planning on having sex for the first time, she talked about it with her mom, Kris Jenner, according to Us Weekly.
"She was like, 'OK, so this is what we're gonna do, we're gonna put you on birth control,'" the reality star said.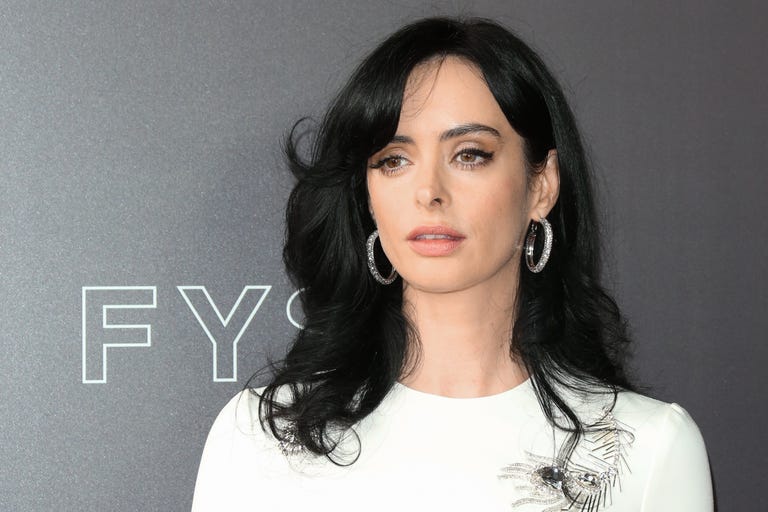 Paul Archuleta/FilmMagic
Krysten Ritter
"He was a real bad boy," the Jessica Jones star reportedly told Playboy in 2012. "He gave me a school picture that year that said, 'OK, Krysten, I love you. You give me a boner.' That's how we started dating. His name was Damian, but my parents called him 'Demon.' Our first time was in his parents' van before basketball practice. I don't remember it being very pleasant."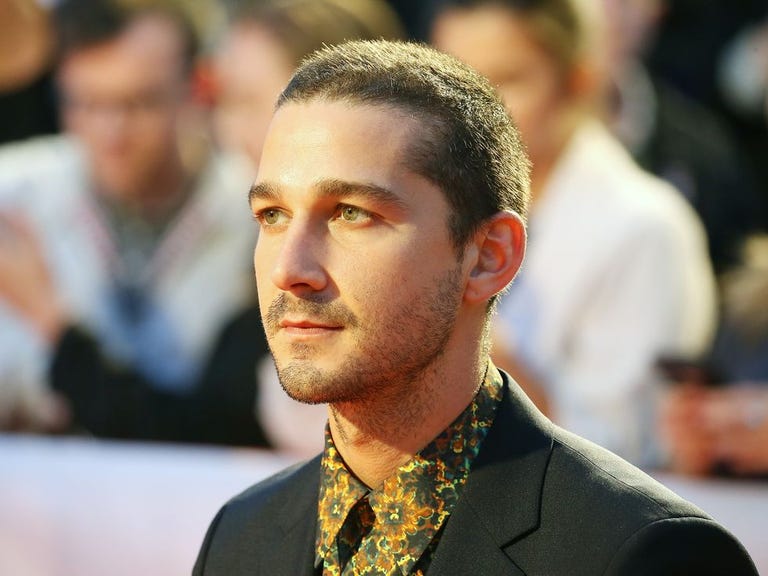 Michael Tran/Getty Images
Shia Labeouf
When it came time to lose his virginity, Labeouf… struggled, to put it nicely.
"For some reason, I was trying to portray myself as a man who had [had sex] many times in the past. I didn't tell the girl I was a virgin. I was all, 'Don't worry, babe. I'm gonna handle it tonight.' And meanwhile I was shaking in my boots," he reportedly told Playboy in 2009.
"Getting naked was very strange. It was the first time I'd been naked in the light, in front of a girl, with no hiding place," he continued. "I remember putting a pillow underneath her because I had seen that in a porn movie … [It] put her at a weird angle, where I couldn't get in correctly. I'm not extremely well-endowed … and clearly this wasn't the move."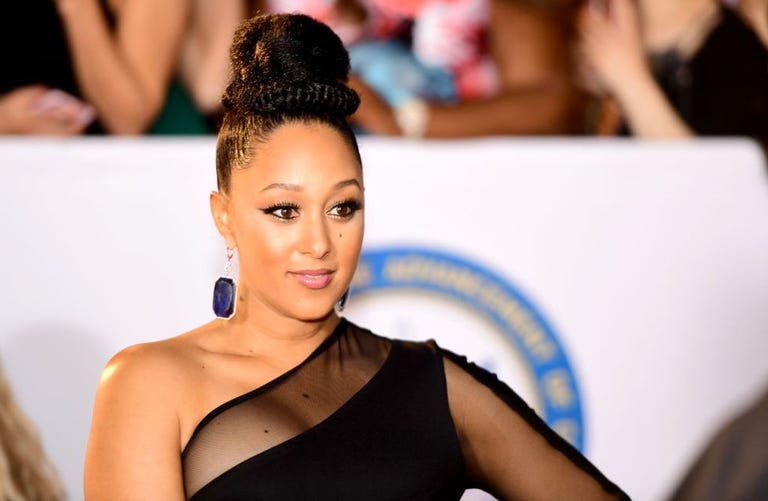 Matt Winkelmeyer/Getty Images
Tamera Mowry-Housely
"I don't know how to explain this. I'm religious, so I waited until I was 29 to lose my virginity," the Sister, Sister star told HOT 97 in 2013. "You may not understand this [but] I did it, then I felt guilty, then I became celibate until I got married."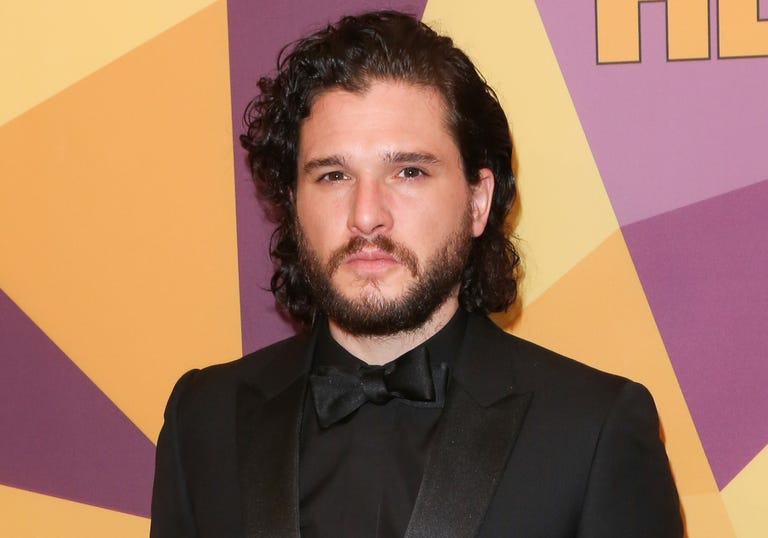 Paul Archulta/FilmMagic
Kit Harington
Elle asked the Game of Thrones star how his own first time stacked up to that of Jon Snow.
"Mine was a little less left-field than in a cave," Harington replied. "It was a typical sort of teenage thing, at a party. I was probably too young."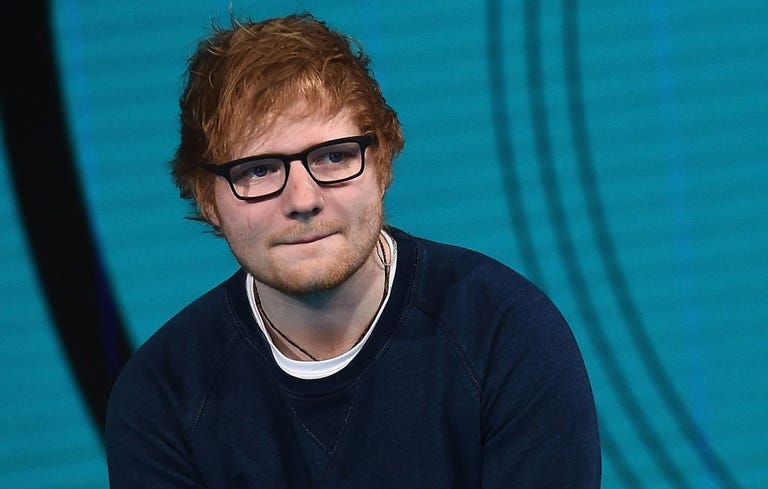 Stefania D'Alessandro / Getty Images
Ed Sheeran
When asked what felt better between losing his virginity and selling out Madison Square Garden three times, Sheeran went with the latter. His first time just wasn't that memorable, according to the Elle column.
"It's a benchmark in my life, but it wasn't the best thing I've ever done," he said.
Santiago Felipe/Getty Images
Adam Lambert
"I lost my virginity at 21, and it was to a man — not a woman. And it wasn't very good," the singer said in E! True Hollywood Story: Adam Lambert. "Sometimes it takes a little while to learn how to do that correctly."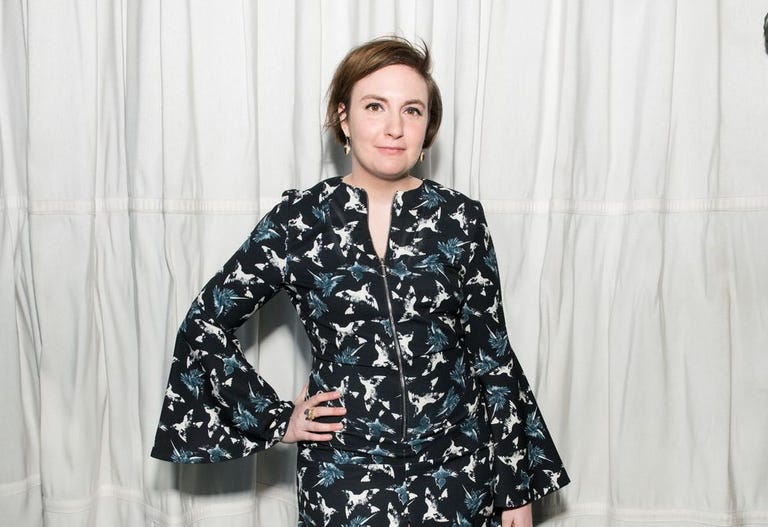 Noam GalNoam Galai/Getty Images
Lena Dunham
In an essay for the website Rookie, the Girls creator talked about losing her virginity to a guy at college:
"I didn't tell him I was a virgin, just that I hadn't done it 'that much.' It hurt a little more than I'd expected but in a different way, and he was nervous too and he never came. Afterwards we lay there and talked, and I could tell he was a really nice person. I commended myself for making a healthy, albeit hasty, partner choice. I really couldn't wait to tell my mom."
Silverman lost her virginity at 19 to another comedian who was 30, she told Amanda de Cadenet. Here's one of her memories from the experience:
"I thought it was great! I couldn't believe it — this is sex? I was like, 'Oh my god!' And then he pulled back the sheets and there was blood, and like my heart stopped and I was like, 'That came from you,' and he's like, 'No it didn't.'"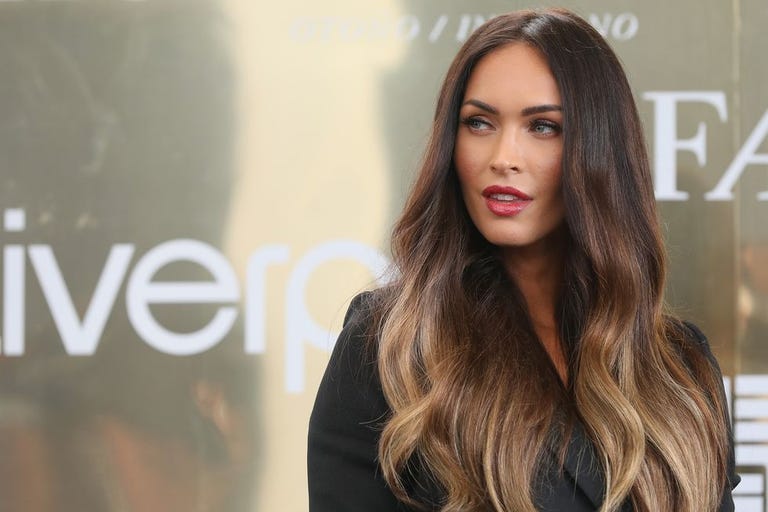 Victor Chavez/Getty Images
Megan Fox
"I've had plenty of awkward sex, but that first time was not awkward," Fox told Cosmopolitan. "I was in love with him, and it was nice."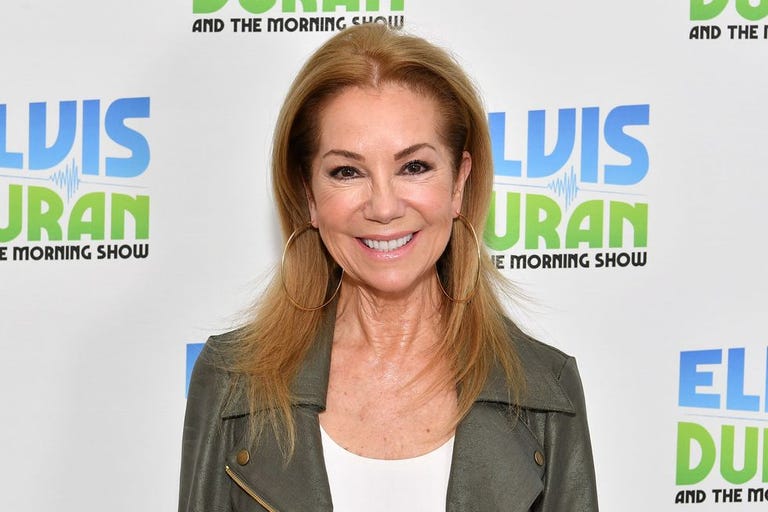 Dia Dipasupil/Getty Images
Kathie Lee Gifford
The morning show host wrote in her 1993 memoir that she lost her virginity on her wedding night with her first husband, Paul Johnson — and it wasn't exactly what she'd hoped it would be. Here's how she described the encounter, according to Bustle:
"We just couldn't seem to get relaxed with each other. It saddens me to think about it now. We were so uncomfortable with each other, and I felt responsible and disappointed for both of us. I spent the first night of my married life sobbing my eyes out, feeling we had just made the biggest mistake of our lives."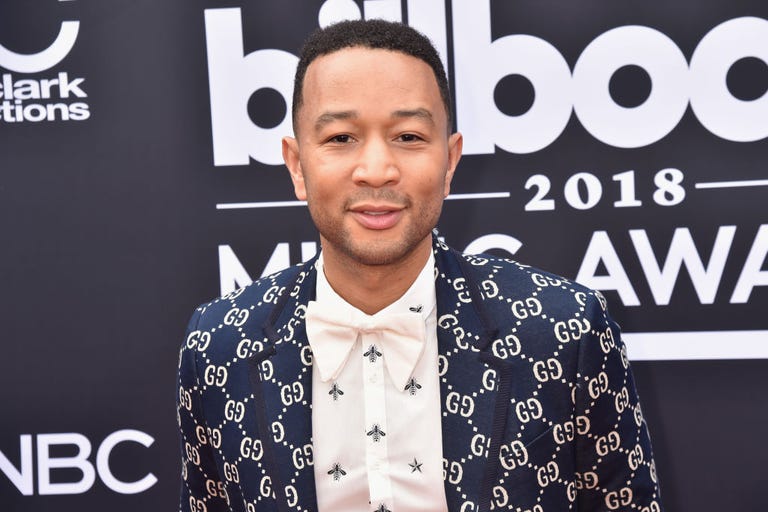 Jeff Kravitz/FilmMagic
John Legend
"Just being around older people that were having sex, it felt like I had to catch up with everybody," the singer told Cosmopolitan.com of losing his virginity at a young age. "I think a lot pressure when you're a [cisgender male] teen has to do with losing your virginity and negotiating relationships with women."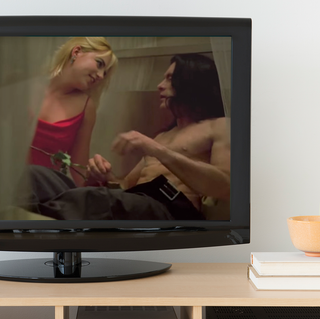 Source: Read Full Article