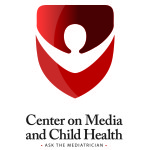 One of the best ways to help ensure your privacy while using social media is to really know how the site or app works–watch their quick video tutorials, look at your own settings, and check out the site's privacy and safety information (such as Facebook's Safety Center, Instagram's Privacy and Safety Tips, and Snapchat's Safety Center). Customize your settings to fit your needs—none of your accounts should be "public," and make sure you are only sharing content with people you know and trust in real life.
Also, remember that everything you post online is essentially public, since any information meant only for a 'friend' can quickly go viral if that friend decides to share that information with a third party. Think about the "grandmother rule:" don't post anything you wouldn't want your grandmother to see—even to people who are your offline friends.
Finally, make sure your parents are in the loop. Talk to them about what social networks you are using, and what kind of things you like to post. This will not only help you post content that won't get you into trouble, it allows your parents to help you should you run into any problems or issues with cyberbullying in the future. Remember, privacy settings are important, but even the best setting can be hacked. The best tool you have is to educate and empower yourself to understand the implications of and take responsibility for what you say and do, both offline and online.
Enjoy your media and use them wisely,
The Mediatrician®
If you have other questions about social media, Ask the Mediatrician.
Source: Read Full Article