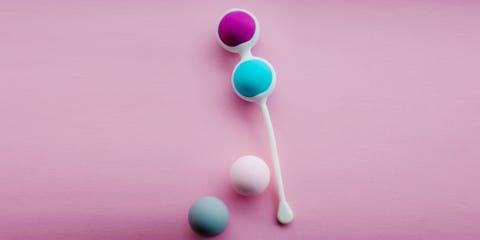 Amidst the squats, curls, and planks—there's one less-visible exercise you shouldn't skip: kegels.
ICYMI, kegels involve clenching and releasing your pelvic-floor muscles (the ones you squeeze to hold your pee). Those muscles can weaken over time, or after events like childbirth—and can lead to urinary incontinence (a.k.a. peeking yourself). That's why this pelvic floor strengthening exercise is so crucial, says Christine Greves, M.D., a board-certified ob-gyn at the Winnie Palmer Hospital for Women and Babies. (Also: Kegels may make your orgasms even stronger.)
Like any muscle-toning exercise—you can take kegels to the next level with the help of a tool. In this case, that means kegel balls.
What are kegel balls exactly? Think of them as little weights for your vagina, explains Greves. They usually consist of one or several balls lined up in a row with a cord at the end. You insert them into your vagina (with the cord hanging out) and contract and release your pelvic floor muscles around them, Greves says. This can help you isolate those muscles and feel the contractions a little better.
These kegel balls come in many different sizes and weights, depending on your preference—anywhere from 10 grams to 100 grams. Start small, and once you feel like your muscles are getting stronger, play around with increasing the weight. Some women even wear kegel balls throughout the day—and the heavier balls will take more strength to hold in place in this scenario.
Kegel balls are generally considered safe, and studies have shown that they're effective, Greves says. Just keep a few things in mind, per Greves: You shouldn't use these right after you have a baby (you can have vaginal tearing that needs to heal) and don't leave them in more than six hours. Also, be sure to go for options made with silicone, which won't irritate your vagina. And clean them after use with soap and water.
Other than that, you're good to go! Want to try kegel balls? Here are a few options to check out…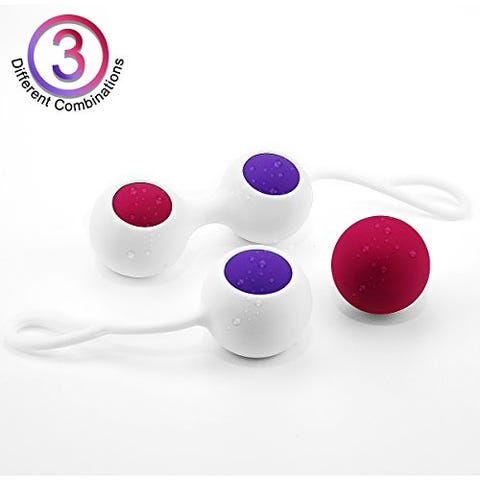 PALOQUETH
amazon.com
$14.99
SHOP NOW
They're billed as kegel balls for beginners—and you can't beat the price.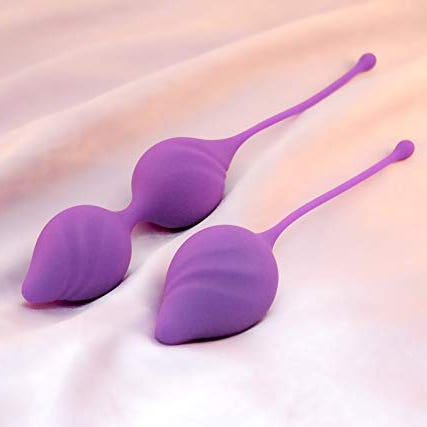 IntiFit Premiere Living
amazon.com
$23.95
SHOP NOW
These balls come with a legit training program for your pelvic floor, so you can put your vagina through the paces while following a guide.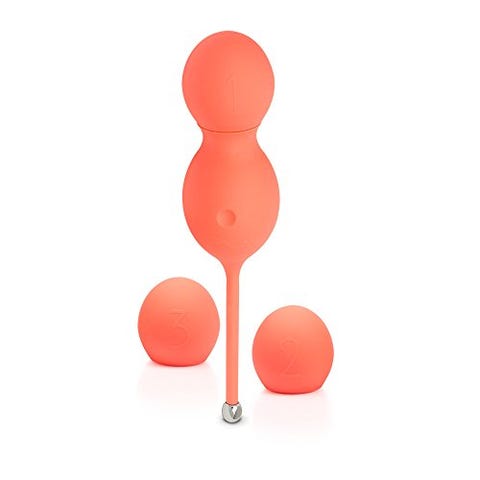 We-Vibe
amazon.com
$60.49
SHOP NOW
This set of kegel balls also doubles as a sex toy (win, win). It includes three different weight options, all of which vibrate—intended to make your kegel training a little more pleasurable.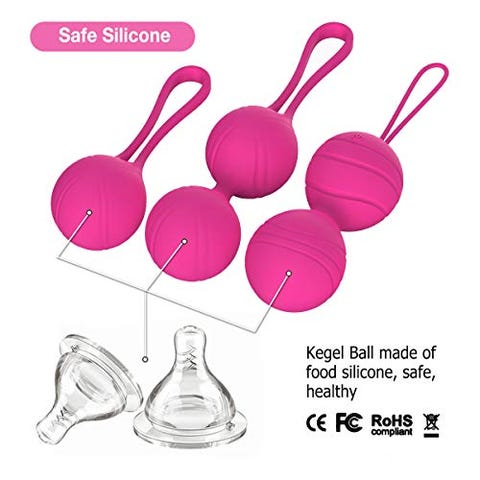 Abandship
amazon.com
$29.99
SHOP NOW
This kit offers several weights to choose from, so you (and your vagina) can work your way up.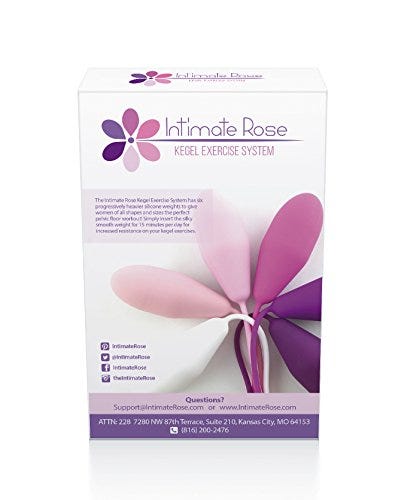 Intimate Rose
amazon.com
$49.99
SHOP NOW
Use these weights for just 15 minutes a day and you'll wind up with tighter, stronger pelvic floor muscles, this company claims.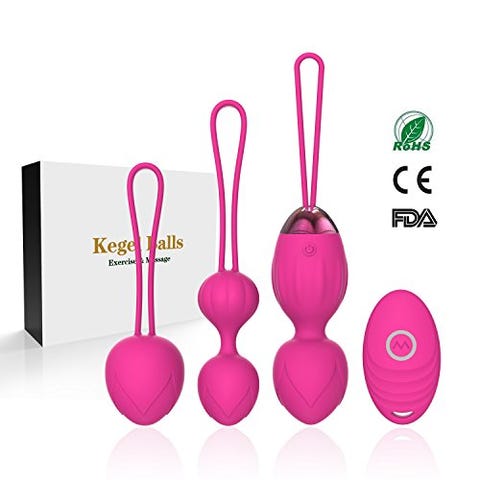 JINTRUN
amazon.com
$29.99
SHOP NOW
The Jitrun comes with three different kegel balls, to help you work you way up to a stronger pelvic floor.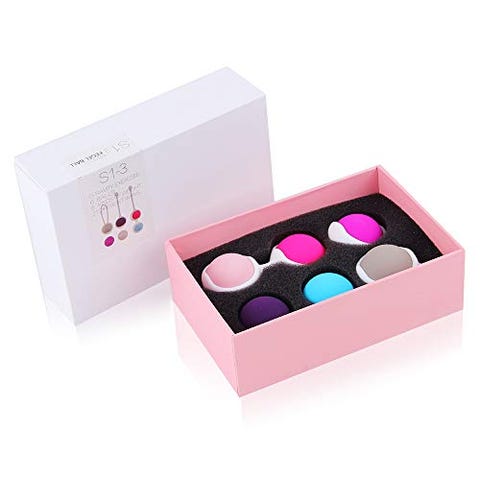 MEROURII
amazon.com
$16.98
SHOP NOW
This kit comes with four different weights you can combine or use alone to build up those muscles.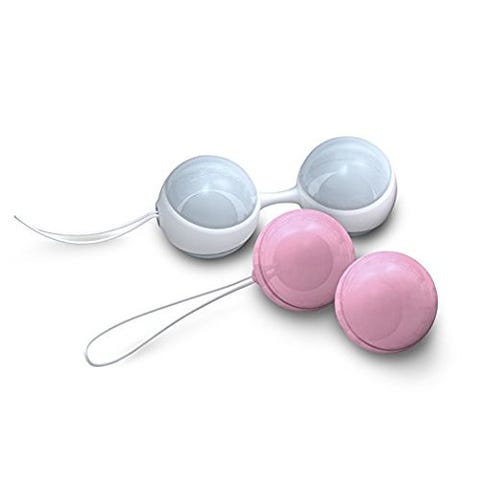 LELO
amazon.com
$59.99
SHOP NOW
These gently vibrate in response to your body's movements, so you can use them as a sex toy, too.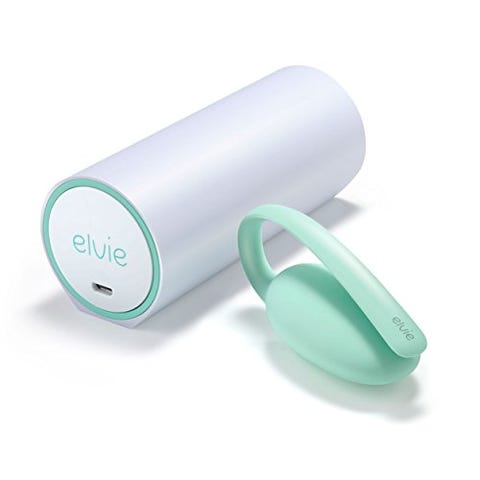 Elvie
amazon.com
$199.00
SHOP NOW
If you really want to go all out, there's the Elvie Trainer. This kegel ball is connected to an app that guides you through five-minute exercises three times a week and actually gives you feedback.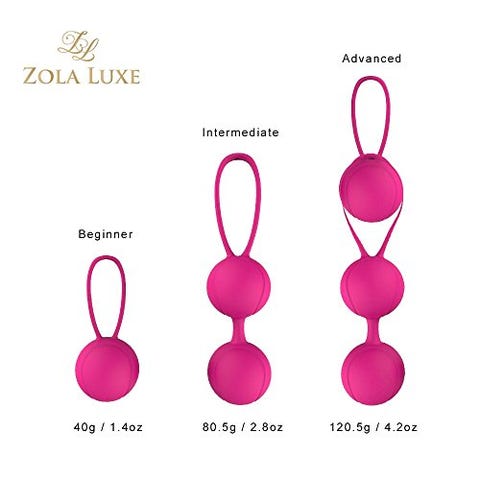 Zola-Luxe
amazon.com
$14.49
SHOP NOW
This three-in-one set has different weights, including one they say is the heaviest on the market. You know, in case you want to be a pelvic floor beast.
Kamagra oral jelly 100mg buy in Canada. First and foremost, only adult customers can buy Kamagra Oral Jelly from an Internet pharmacy without prescription.
Buy Kamagra oral jelly by COD, order from Canada without prescription https://canadianpharmtabs.com/product/kamagra/, liquid Viagra from Ajanta with Sildenafil 100mg.
Source: Read Full Article